---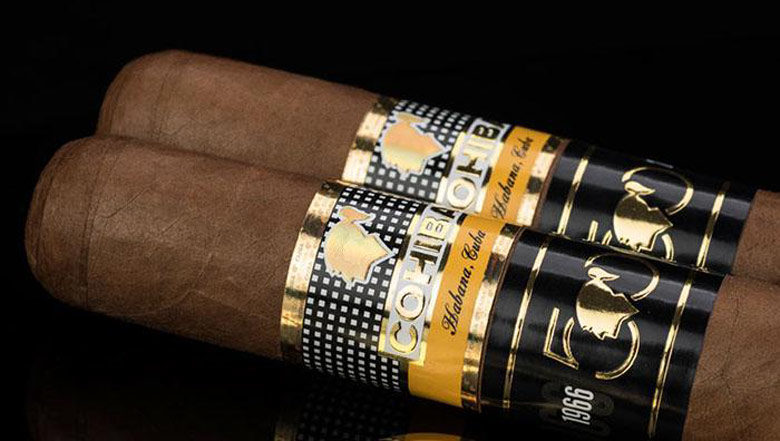 Make no mistake about it, Cuba's cigars lead the pack for quality and taste
Habanos S.A., a subsidiary of Tabacuba Enterprise Group, was founded in 1994.
The Cohiba brand is internationally recognized and sold around the world, with the exception of the United States because of that country's embargo against Cuban products. However, that factor does not stop American cigar smokers from obtaining Cuba's finest cigars.
Just for the sake of facts, let's reiterate, premium cigar manufacturing in Cuba is entirely a 100% natural organic process from the seeds to the plantation, to the rolling and the export process.
The Cuban cigar industry is celebrated each year with the Habanos Festival, which is undoubtedly Cuba's most glamorous event.  It is a showcase of the finest of Cuban cigars and the venue for the launch of new brands. 
Activities at this upscale event include: cigar tasting, celebrity spotting, a welcome evening, a trip to a leading tobacco plantation and a factory in Pinar del Rio. Guests can also take a tour of the Habanos factory, walk around the commercial fair, enjoy seminars by industry experts, enter the Habano sommelier contest, bid on humidors at an auction, take cigar rolling master class, and feast at the final evening's Gala Dinner.
Attendees include cigar aficionados, celebrities, influential producers, distributors and business people. The annual event generates a wad of cash for Cuba from the many cigar enthusiasts attending the event. True, the Habanos Festival is a promotion of Cuba's cigar manufacturing industry but it is still the most prestigious event in Havana.
In 2018, Habanos S.A. reported a glowing record growth year of US $537 million or a 7% growth over the previous year.
The cigar company reports that globally, it sold 450 million premium handmade cigars. Sales of the Habanos Cohiba stood at US $140 million, an increase of 1% from 2017. Habanos most popular brands included Cohiba, Montecristo, Romeo y Julieta, Partagás, Hoyo de Monterrey, and H. Upmann.
Habanos Vice President Leopoldo Cintras Gonzalez said Cuba's cigar industry is a source of pride and that beyond the commercial results, what's most important is, "maintaining the highest quality standards for our brands, and all tobacco on the island."
Habanos' main market is Europe which gained 13% in sales in 2018. Its other main clients can be found in the Americas, Pacific Asia, Africa and the Middle East.
Top markets that purchase Habanos leading brands of Cohiba, Montecristo, Romeo and Julieta, Partagás, Hoyo de Monterre, y and H. Upmann, account for 53% of cigar sales. Those countries are, in order of sales: Spain, China, Germany, France, Switzerland, Lebanon, and United Arab Emirates.
You're in very good company if you smoke Cuban cigars. According to Cigar Aficionado, the leading publication for cigar smokers, some of the greatest celebrities and historical figures have smoked Cuba's cigars. Cuban cigar enthusiasts include the likes of Winston Churchill, Fidel Castro, Che Guevara, John F. Kennedy, Mark Twain, Jack Nicholson, Michael Jordan, Michael Douglas, Tom Cruise, Demi Moore, George S. Patton, Arthur Schlesinger Jr., etc, etc.
Make no mistake about Cuba's Cohiba cigars, Cigar Aficionado – the go-to experts in the exclusive world of cigars – rate the Cohiba Behike BHK 52 with 97 points and the Edición Limitada with 95 points on their 100-Point Scale.
It's difficult to deny the excellence of Cuba's cigars. In fact, four of Cuba's cigars made it onto Cigar Aficionado's Top 25 List of cigars.
0 comments