---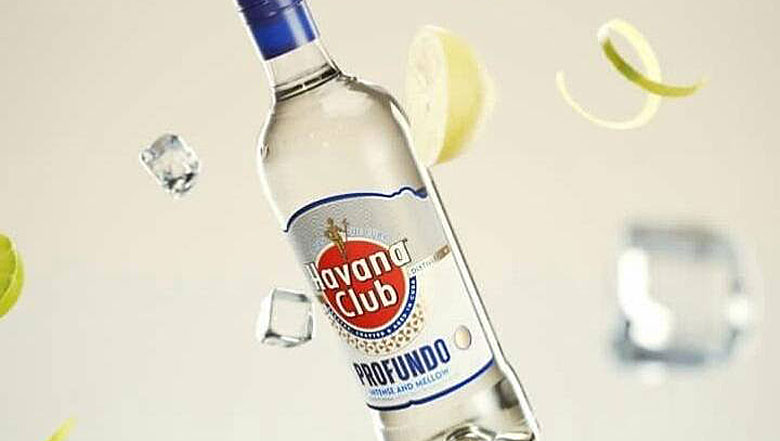 Havana Club International S.A. launches its new rum named the "Profundo", a Super Premium aged white rum with a distinctive and complex profile.
First Master of Cuban Rum, Juan Carlos González Delgado, its creator, said the rum is designed from unique blend of aged rum bases with a higher proportion of spirits and minimal sugar, and is aged to "a perfect balance between intensity and smoothness".
According to the company statement released by Havana Club International, this Cuban rum is derived "from the rich experience and constant innovation of the Cuban Rum Masters in the production of white rums – as in Havana Club Añejo 3 Años, one of its best exponents, Havana Club Profundo is now born, an exquisite, versatile, complex rum that reveals a different quality in each sip."
Havana Club Profundo comes in a transparent bottle allowing the white rum to reflect a hint of its golden color inherent of its aging and labelled with Havana Club's trademark signature.
Profundo will soon become known by connoisseurs, aficionados and experts of Cuba's fine barrel-aged rum products.
This new white Cuban rum is produced at the distillery in Santa Cruz del Norte.
Profundo rum will become part of Havana Club's permanent collection, recognized worldwide for its distinct superior quality of rum not found anywhere else on the planet.
Havana Club International S.A. was founded in November 1993 by the Cuban company, Cuba Ron S.A., and the French group Pernod Ricard––today one of the 11 major spirits brands.
For the time being, Havana Club's Profundo will be only be available in most of the Island's retail stores, as well as hotel and non-hotel restaurants. No doubt, once its reputation becomes known, a demand for this fine white rum by overseas markets will naturally follow.
0 comments