---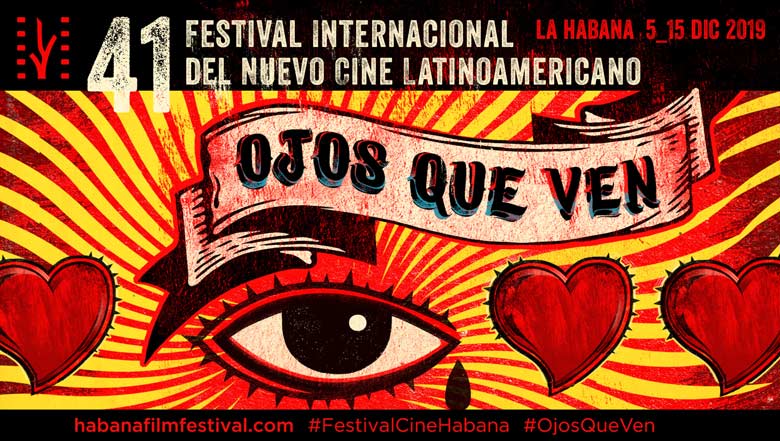 Each year the Havana International Film Festival or the Festival Internacional del Nuevo Cine Latinoamericano de La Habana (Spanish), founded in 1979, is one of the most awaited film festivals of the region.
The 41st festival will take place in Havana in various venues throughout the City, starting December 5 and continue for a full ten days of spectacular films on December 15.
The Havana Film Festival awards and promotes cinematic works that contribute and highlight the Latin American and Caribbean identity. Based on its efforts to foster creative film work emerging from the region, this Latin American film festival also focuses on contemporary world cinema.
Films and creators are awarded with what is known as the Coral awards in documentary, fiction, short and medium-length films, Opera Prima, animation, un-produced scripts, posters, and post-production.
In addition to the Coral awards, there is also the FIPRESCI Award from the International Federation of Film Critics, the SIGNIS Award from the World Catholic Association for Communication Collateral Awards. Other prizes are sourced from Cuban and foreign institutions for films within the Competition and Latin America in Perspective categories.
This year's film festival is dedicated to the Cuban filmmaker Santiago Álvarez who was the founder and director of the Cuban Film Institute (ICAIC).
Among the celebrities and film directors attending the festival are Britain's Ken Loach and the Dardenne brothers, Jean-Pierre and Luc Dardenne, who will be at this year's film festival.
The event is organized by the Ministry of Culture with corporate sponsorship from the British Council, the Embassy of Switzerland, the Embassy of Spain, the Embassy of France, the Embassy of Norway, the Government of Spain Ministry of Education, Culture and Sports, the Republic of Venezuela, Conaculta (Mexico), Acine, Government of Chile, Cine Crea Colombia, CEIBA Property Corp. Ltd., Sundance Institute, Havana Cultura, Los Portales, Bucanero, Heineken, Clandestina, Golem Distributors, Habanero, Boogie Man Media, Havana Club, Cuba Ron, Brascuba, JYD, Tropix Media and Entertainment, Instituto Nacional de Cine y Artes Audiovisuales, Copa Airlines, Air Europa, EMB, BFC, AC/E, Accion Cultura Espanola, Fundacion SGAE, and the Goethe Institute.
Not only will the best of the Cuban cinema will be presented but the final official selection of the Havana Film Festival includes Al final de la noche (Mexico), Democracia em vertigem (Brazil), Sangro (Brazil), El viaje de Javier Heraud (Peru, Spain), La deuda (Argentina, Spain), Dos veteranos (Cuba), El mundo que nos rodea (Dominican Republic) and many more cinematic works produced by the international film community. For a full list of the movies selected for the Havana International Film Festival can be viewed on the festival website – here:
Films will be shown at the following movie theatres in Havana:
23 y 12 | 23 entre 12 y 14, Vedado, La Habana
Acapulco | 26 entre 35 y 37, Nuevo Vedado, La Habana
Centro Cultural ICAIC | 23 entre 10 y 12, Vedado, La Habana
Charles Chaplin | 23 entre 10 y 12, Vedado, La Habana
Multicine Infanta | Infanta entre Neptuno y San Miguel, Centro Habana
Karl Marx | 1ra y 10, Playa, La Habana
La Rampa | 23 entre O y P, Vedado, La Habana
Pabellón Cuba | 23 y N, Vedado, La Haban
Riviera | 23 entre G y H, Vedado, La Habana
Yara | L y 23, Vedado, La Habana
Sala Caracol de la UNEAC | Calle 17 esq H, Vedado, La Habana
Sala Charlot | 23 entre 10 y 12, Vedado, La Habana
Fábrica de Arte | Calle 26, La Habana
Sala Walfredo Piñera | Calle Tacón entre Chacón y Mercaderes, Habana Vieja.
Passports to Havana's film festival are available for purchase.
0 comments