---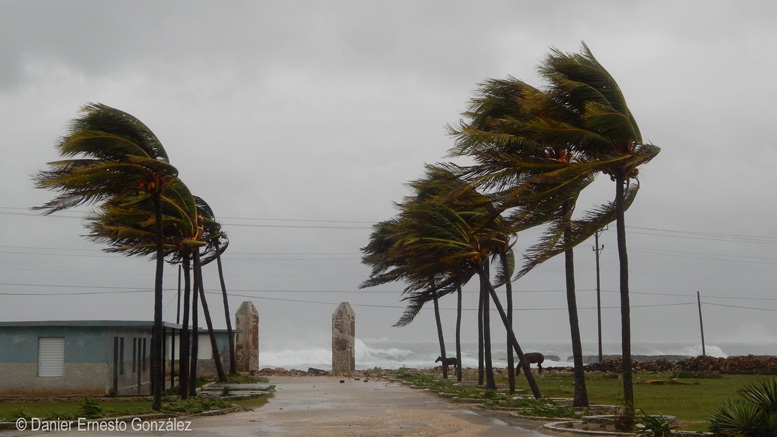 Hurricane Irma, whose eye passed approximately 100 KM north of Gibara shortly after 2:00 pm on September 8, has caused material damage due to the persistent winds of the tropical storm and violent swells, with waves reaching heights of five to eight meters during high tide, and strong coastal floods.
There were also winds. In the afternoon, estimated wind gusts of 110 to 140 KM/H took place between 1:10 and 1:20 in the afternoon.
Irma provoked downpours and gusts of wind with the force of the hurricane in the city of Gibara.
Gigantic waves were spotted:  the most significant, during the high tide, reached five to eight meters.
There were strong coastal floods, and violent swells threw rocks and rubble into the streets near the coast. It also smashed up a good part of the perimeter fence of the pool.
No doubt, the fury of the sea has been lower than that of Hurricane Harvey which recently hit Texas (Category 4) in August, Hurricane Ike (Category 4 minimum), which hit the U.S. nine years ago, but surpasses that of Cyclone Kate of 1985.
These are my photographs of the aftermath of Hurricane Irma in Gibara.
0 comments