---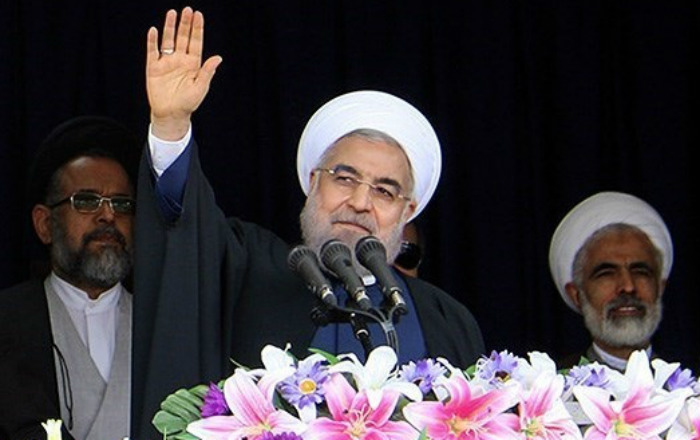 The Iranian President Hassan Rouhani is on an official visit to Cuba until September 20.
He had arrived in Cuba after giving a speech at the opening of the meeting of Heads of State and Government of the 17th Summit of Non-Aligned Movement (NAM) in Venezuela.  At the Summit, President Rouhani handed over the temporary presidency of NAM to Venezuelan President Nicolas Maduro.
In the previous month, Iranian Foreign Minister Mohammad Javad Zarif visited Havana accompanied by a trade delegation of 60 government officials and entrepreneurs.   Business people and government representatives in the industry sectors of  renewable energy, tourism, pharmaceuticals, construction and oil took part in the delegation.
The stop in Havana was a part of the trade mission's six day tour of Latin American countries including Nicaragua, Ecuador, Chile, Bolivia and Venezuela.
Mr. Zarif, the Foreign Minister, praised the Cuban-Iranian relationship as, "old and well-established."
Cuba's Vice-president of the Cuban Council of Ministers Ricardo Cabrisas had visited Tehran earlier in August.  In Tehran, Mr. Cabrisas met with President Rouhani.
President Rouhani will be meeting with President Raul Castro during his visit.