---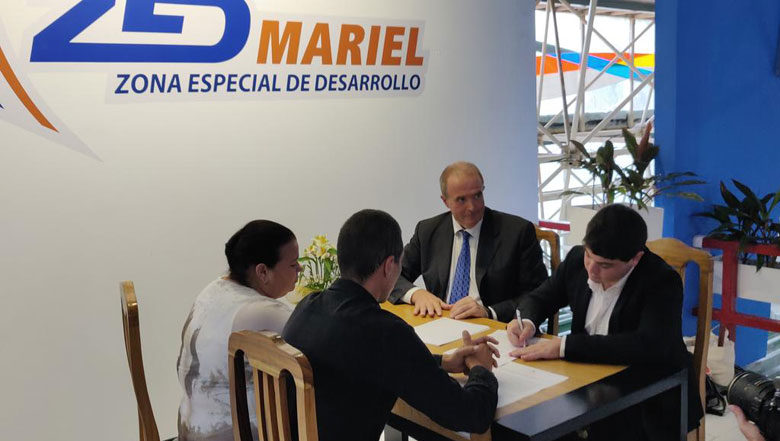 Throughout history, the Italians have been known for their exceptional talents in the production of world-class art, architecture, fashion, leather footwear, wines, food, and many other marvelous things. We can now add to that list, "deal signing at the FIHAV."
For those who thought it couldn't be done, a new Italian company, Lacteos Mariel S.A. has signed a deal in the milieu of the current International Trade Fair of Havana (FIHAV 2019).
The agreement makes it the 50th company to establish itself in the Special Development Zone (ZEDM) at the Port of Mariel.
Lacteos Mariel will manufacture dairy products such as yogurt, ice cream and an Italian cheese known as Fior Di Latte, a semi-soft, fresh cheese something like the Italian mozzarella. This production is destined for the domestic and export markets.
The company is funded with 100% Italian capital by Gianmaria Bellati.
Over the years, Italian companies have demonstrated an enormous interest in the Cuban market – most recently demonstrated by the number of firms exhibiting at this year's FIHAV. More than 100 businesses are currently demonstrating their products in Italy's Pavilion No. 21 in the ExpoCuba fairgrounds.
Whoever thought deals could not be signed at the International Tradefair in Havana got it wrong or they've never had the opportunity to attend this event.
The Italian Trade Agency in Havana is in place to assist Italian businesses interested in connecting to the Cuban market.
0 comments