---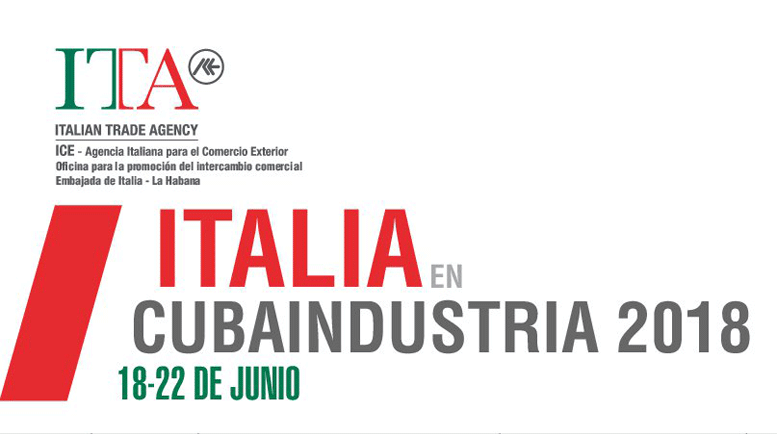 Cuban-Italian relations are flourishing and the Italians – proud of it – are not keeping quiet about the strong Italian presence in the upcoming CubaIndustria 2018 conference. Italy's Foreign Trade Agency (ITA) (ICE) in Havana announced that 30 Italian companies are participating in this year's event from June 18 to June 22.
Founded in June of 2016, ITA (ICE) assists Italian small and medium-sized enterprises (SMEs) in ventures expanding into the Cuban market.
Over the last few years, ICE-Havana has been responsible for the participation of Italian companies at the International Trade Fair of Havana (FIHAV).  Last April they organized Italian business participation at the Construction Fair (FECONS 2018).
This year's theme for CubaIndustria is, "The Recycling Industry for a Sustainable Future."
Not only is the ICE trade office actively promoting Italian industry and commercial exchange between the two nations, but it's also involved in several other projects including an architectural restoration and design for a building in Old Havana with the Oficina del Historiador de la ciudad de La Habana (OHcH) – Center for Restoration and Design (Cuba ReDi).
ICE is also participating in a joint project with ASSOMAC and GEMPIL to modernize the country's tannery and footwear industry, a sector in which Italian experience and world leadership is unsurpassed.
Many Italian citizens have traveled to Cuba over the years.  In 2016, 191,585 Italians visited the Island, ranking Italy in fifth place for international tourist arrivals.
0 comments