---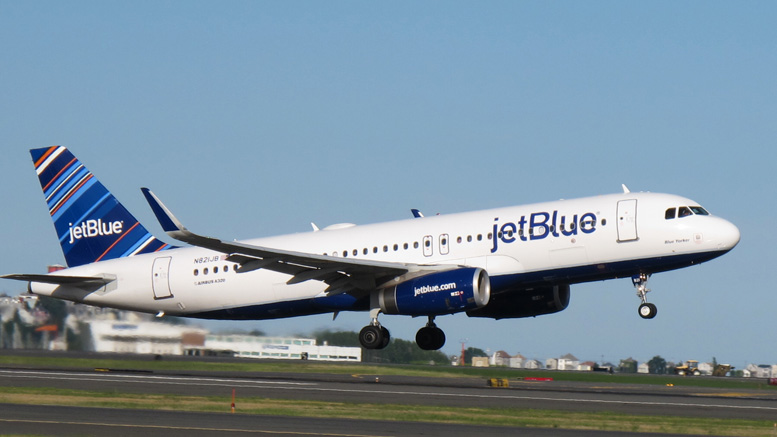 JetBlue (NASDAQ:JBLU), is celebrating its first anniversary by opening two convenient ticket offices in Havana.  It is the first U.S. airline to bring affordable and convenient commercial air travel to Cuba after more than 50 years. Both locations will offer face-to-face personalized flight reservations and service.
A ribbon cutting ceremony celebrating the event will take place at the new location and will be attended by JetBlue CEO Robin Hayes, various Cuban officials, airport leadership and JetBlue crew members.
This week, JetBlue is celebrating its the one-year anniversary of its first historic commercial flight to Cuba which took place on August 31, 2016. Since the beginning of JetBlue's commercial service, more than 390,000 customers have flown on the approximately 2,000 flights between the two nations.
"The openings of these offices allow us to offer a truly personalized experience for our Cuban customers with face-to-face interactions when arranging JetBlue travel," said Robin Hayes, president and chief executive officer, JetBlue. "As we begin our second year of commercial service in Havana – one of the Caribbean's most important markets – we are now positioned to introduce our low fares and award-winning service to even more travelers in Cuba's capital."
The City Ticket Office is centrally located in the Vedado neighborhood in a building where one can find several travel agencies.
JetBlue's airport ticket office at the José Martí International Airport (HAV) is located across from JetBlue's check-in counters at Terminal 3.  Both office locations will offer the lowest available fares. Customers may also make changes to existing reservations, select seats and choose additional services.
The Vedado ticket office is located at Calle 23 No. 64, esquina P, Plaza de la Revolución.  The office is open Monday to Friday from 8:30 a.m. – 4:30 p.m.  On Saturday, the office will be open from 8:30 a.m. to 12:30 p.m. and closed on Sundays.
JetBlue flies daily between Havana and New York's John F. Kennedy International Airport (JFK), Fort Lauderdale-Hollywood International Airport (FLL), and the Orlando International Airport (MCO).
JetBlue also flies to Santa Clara, Camagüey and Holguín from the Fort Lauderdale-Hollywood airport. These routes will eventually become high traffic routes once people learn more about these amazing tourist destinations.
Over the last five years, JetBlue has flown charter services to Cuba. During that time, JetBlue built strong relationships with airport authorities and worked closely together to make the successful launch of commercial service possible.  Congratulations to JetBlue.  Well done!
0 comments