---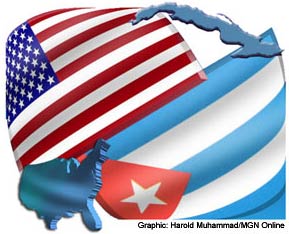 With the first round of talks shutting down in Cuba, an agreement was reached to meet again to discuss issues between Cuba and the United States.
"Two days of historic talks between the United States and Cuba have ended with both sides agreeing to meet again."
The discussions had focused on restoring diplomatic relations but no date was set for the reopening of embassies.
A US official said normalizing relations after decades of hostilities would take time.
The Cuban delegation chief said lifting the economic blockade against Cuba was essential.
Josefina Vidal said no date had been set for the next round of discussions."
0 comments