---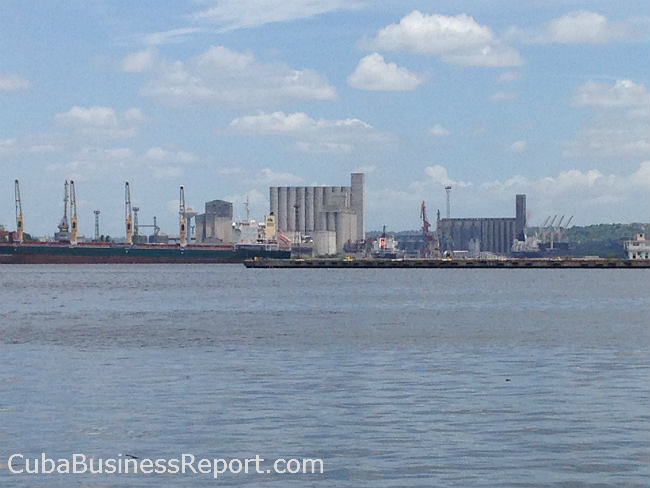 Update:  MEO Australia (ASX: MEO) is now known as Melbana Energy Limited, listed on the Australian ASX ("MAY"). 
Leni Gas Cuba (LGC) is a member of the Cuba Initiative and the Caribbean Council. The Cuba Initiative is a group formed to improve and strengthen links with Cuba. Leni Gas Cuba has also entered the tourism sector with Travelwelcome Limited that specializes primarily in travel to Cuba.
The follow is a press release dated September 28, 2015 on Leni Gas Cuba's news contract with the Cuban Oil Company Cuba Petróleo Union (CUPET).
On September 3, Leni Gas Cuba signed a Cuba Block 9 Production Sharing with CUPET (the national oil company Cuba Petróleo Union on 3 September 2015.
Block 9 covers approximately 2,380 km 2of predominantly low lying farmland on the north coast of Cuba approximately 130 km east of Havana. It has an existing petroleum exploration dataset of modern 2D seismic and multiple wells. The block is close to the multi-billion barrel Varadero oil field and contains the Motembo field, one of the first major Cuban oil fields, which was discovered in 1881.
Leni Gas Cuba's Executive Chairman commented; "This is an incredibly important event for MEO Australia ("MEO"), Petro Australis Limited ("Petro Australis") and is LGC first entry in to the very hard to enter Cuban oil and gas sector. This is even more significant as the Block 9 syndicate is now only the second foreigner to be operating strategic oil and gas blocks in Cuba."
LGC owns 15% of Petro Australis and in the event that Petro Australis qualifies for participation in Cuba, it has an option, which it can exercise within 24 months, to secure up to a 40% Participating Interest in Block 9 by reimbursing its share of costs MEO has incurred to date.
Background on oil industry in Cuba and Block 9:
Cuba currently produces approximately 80,000 barrels per day representing only ~50% of
the oil consumption of the country. The national oil company, CUPET, currently operates the
majority of the Cuban oil industry and there is only one foreign company, Sherritt
International from Canada, currently producing oil in Cuba.
In 2014 the Cuban Government passed the Foreign Investment Act encouraging new investment in Cuba, including setting a corporate tax rate between 15% and 22.5% with a corporate tax holiday for the first eight years.
MEO
Australia and Petro Australis has been in discussions with CUPET since prequalifying as an onshore and shallow water operator in early 2013. Block 9 was MEO/Petro Australis preferred entry block due to the confirmed presence of hydrocarbons and the close proximity to existing production and infrastructure. Block 9 covers approximately 2,380 km2
U.K. address of Lenigas Cuba:
Suite 3B, 38
Jermyn Street, London, SW1Y 6DN, United Kingdom
P: +44 (0) 20 7440 0640 F: +44 (0) 20 7440 0641 W:
www.lenigascuba.com
0 comments