---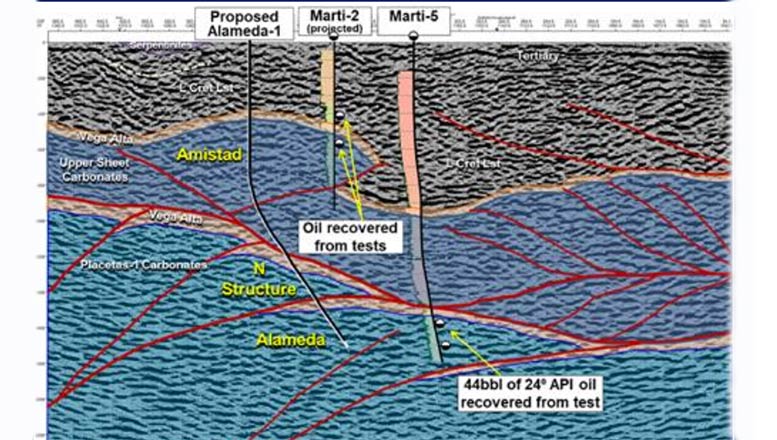 Independent oil and gas company Melbana Energy (ASX: MAY) has signed a binding definitive farmout agreement with Anhui Modestinner Energy (AMEC) involving the Block 9 Production Sharing Contract (Block 9 PSC) to drill at its Alameda-1 exploration well in north Cuba.
Anhui Modestinner Energy is a subsidiary of the Chinese oilfield services and equipment company Anhui Guangda Mining Investment.
Speaking of the agreement Melbana Energy chief executive officer Robert Zammit said, "We are very pleased to end 2018 by finalising the binding farmout agreement and look forward with great anticipation to drilling our high impact oil prospects in 2019. Alameda and Zapato are significant multi-million barrel targets that will be drilled this year at zero cost to Melbana. Coupled with our recently announced Santa Cruz IOR project and our world class Beehive prospect in Australia, we see huge potential in our portfolio and look forward to an exciting year ahead."
The binding definitive farm-out agreement between the two companies states that Anhui Modestinner Energy has agreed to fund all costs associated with the Block 9 production sharing contract, which includes the drilling of at least three wells. This follows of non-binding letter of intent signed last October.
Anhui Modestinner Energy aims to bring its own rig to Cuba early in the year to undertake the drilling project. Two wells at the Alameda and Zapato exploration sites are set to be drilled by November 2019. A third well is projected to be drilled by July 2020.
Anhui Modestinner Energy will share 12.5% of any profits from oil and is also responsible for providing any required guarantees. This will also enable Melbana to recoup its Block 9 back costs totaling about US$3.5 million should the wells prove to be successful.
The finalization of the joint agreement is based on several conditions including securing Cuban and Chinese regulatory approvals.
News of the binding agreement resulted in Melbana shares climbing 7.1% to $0.015.
0 comments