---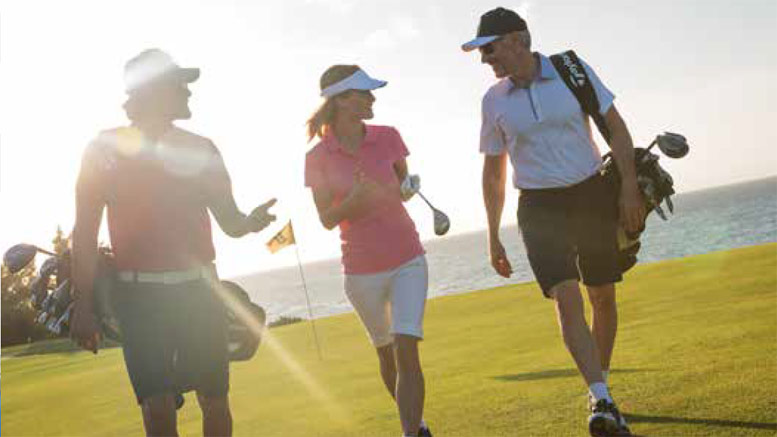 Golf season 2018 opens October 19th with a "friendly tournament" at the Varadero Golf Club in Cuba.  Meliá Hotels International Cuba will host the next 10th Meliá Cuba Golf Cup to the continued delight of  golf lovers everywhere.  The golf tournament will take place at the hotel Meliá Las Américas and the Club.  The registration deadline is July 31st.
The traditional Meliá Cuba Golf Cup which will be held for the tenth year is a special annual event offering golfers the opportunity to enjoy their sport over the 18 holes of the finest greens in Cuba.
The Meliá Cuba Golf Cup takes place at the Varadero Golf Club set on Varadero's beautiful coastline on the greens of the Meliá Las Américas golf resort hotel.  The golf course covers more than 60 hectares of verdant green surrounded by forests of palm trees and lagoons.
Meliá Las Américas, a five star, adult-only resort is situated in an enormously attractive and lush tropical setting.  The hotel resort has been hosting the famous now-famous golf event since its inception.
The tournament is played in stroke-play format for the first Gentlemen's and Ladies' categories, and in Stableford format for the second categories.  There will be prizes for the highest net scores in each category.  These prizes consist of a free stay for two in a Meliá Hotels International Cuba hotel.  Runners up will receive trophies and golf accessories.  Prizes will also be awarded for various skills such as the straightest drive, the longest drive and the closest to the flag.  All amateur golfers over 18 years of age are welcome to participate in this golf in Cuba event.  Professional players must present their handicap endorsed by the club or association to which they belong.
Entry fees are 150 CUC for each golfer.  The entry fee includes golf cart during competition rounds, a welcome kit (cap and pullover), late check-out guaranteed until 3:00 pm, snacks during the two rounds of competition and all green fees before, during, and after the tournament.
Categories:
– 1st Gentlemen's Category, 0 to 14 Hcp
– 2nd Gentlemen's Category, 15 to 26 Hcp
– 1st Ladies' Category, 0 to 14 Hcp
– 2nd Ladies' Category, 15 to 36 Hcp
The Meliá Cuba 2018 Golf Cup is a one-of-a-kind golf tournament in Cuba.  Visit the Meliá Cuba golf website:  www.meliacubagolf.com.
0 comments