---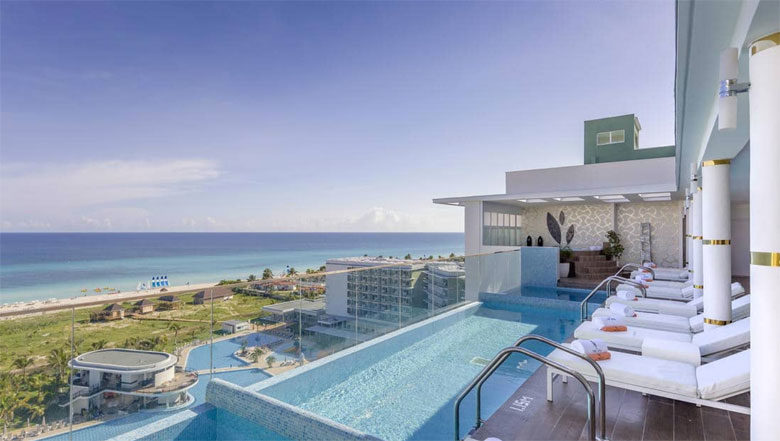 Meliá Internacional opened up a new luxury hotel and resort known as the Hotel Meliá Internacional in Varadero, Cuba's most popular beach resort destination.
Cuban President Miguel Díaz-Canel Bermúdez attended the opening ceremony of what was one of the most anticipated events in the country's tourism industry. The President of Meliá Hotels International, Gabriel Escarrer Julia, also joined this prestigious event.
Hotel Meliá Internacional, situated on the magnificent beachfront is a five-star facility offering a grand total of 946 rooms, two penthouse suites, a YHI Spa on the top level, more than 20 restaurants, bars and cafeterias, swimming pools, cafes, a cabaret, and modern business convention facilities.
As of June 30 Cuba has a total of 72,965 hotel rooms, 2,081 of those were constructed this year.
Cuba has plans to add another 4,197 hotel rooms before the end of 2019.
In 2018, a total of 4,732,280 tourists visited the Caribbean Island. This year the number is expected to reach only 4.3 million.
The opening of Hotel Meliá Internacional confirms the commitment of both Cuba and Meliá to the Island's expanding tourism industry.
0 comments