---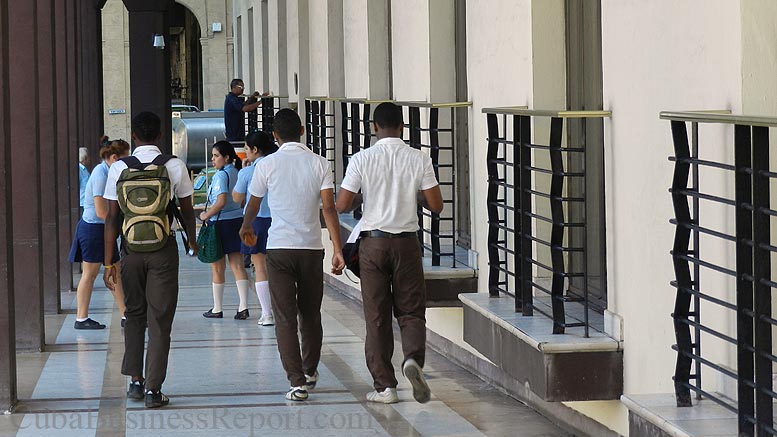 The Cuban economy is predicted to improve in the coming year due to an increase in tourism (visitors from the United States – as travel restrictions ease) and a loosening of the US embargo.  Moody's forecast on Cuba is a low Caa2, making it a speculative and high credit risk due to matters of politics and other legal matters.  However it is very apparent that many other nations have established successful trade relations and businesses in Cuba.
Although Moody's forecast on Cuba predicts only a 3.5% in growth for the upcoming year, it is higher than previously predictions.  Moody's Corporation is an international credit and bond rating agency.
Moody's raised its forecast for Cuban economic growth on Thursday, saying the Caribbean island is benefiting from the loosened US embargo and a surge in tourism.

The credit rating agency said the economy would grow by about 3.5% this year, sharply higher than its previous forecast of 2.3%. Next year's forecast was revised slightly higher at 3.0%. The agency said Cuba was surviving the cut in Venezuelan assistance, for years a crucial crutch for the economy that included heavily discounted oil.

While the Venezuelan cutback stalled growth last year to about a 1% gain, "measures to diversify trade and financial links seem to have been successful and have coincided with a gradual easing of economic sanctions by the US", it said.

The US easing, which led to a re-establishment of full diplomatic relations between the two countries this year after a nearly six-decade freeze, has helped fuel reforms and a 16% surge in the island's tourism earnings. If this continued, the economy would further strengthen, Moody's said.

"Increasing permissible US participation in the Cuban economy is likely to have a multiplier effect on economic activity, as it could 'crowd in' investment by non-US investors in anticipation of increased visitor arrivals to the Caribbean nation."

The communist-ruled nation's credit rating nevertheless remains a very low Caa2, reflecting what Moody's called a range of economic, legal and political risks.

But it raised the outlook to positive from stable, suggesting a possible increase in the credit rating if things continue to improve.

Moody's said it expected the April 2016 Communist Party Congress to bolster the reform process by expanding the role of the private sector, reducing price controls, implementing tax reforms and possibly beginning to reform the clumsy dual currency system.

"There could be upward pressure on Cuba's rating if there is a further easing of US economic sanctions that has a material impact on Cuba's economic prospects and reform momentum is maintained," it said.