---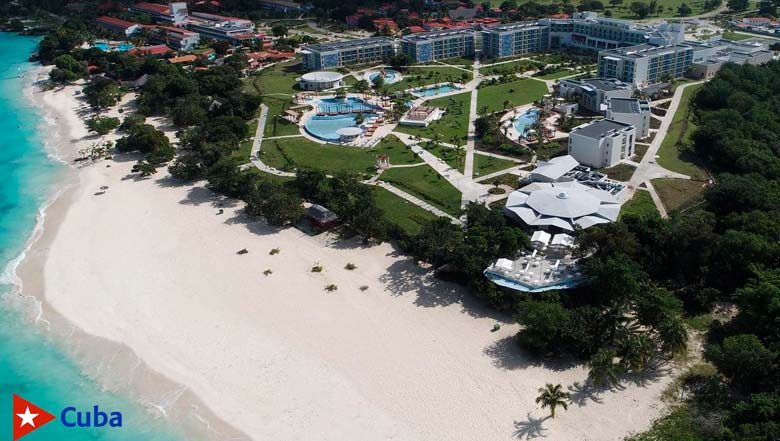 Cubanacán group and Muthu Hotels MGM are set to open the new five-star Gran Muthu Almirante Hotel in the Guardalavaca resort area on July 1.
The new Gran Muthu Almirante Hotel boasts 514 rooms, 53 of them in the Royal Floor, an adults-only section and the first of its kind in Guardalavaca with an exclusive restaurant and butler service.
Among its features is a restaurant specializing in Indian cuisine and and other Asian cuisine. The Gran Muthu Almirante also has a water park, six restaurants to choose from including Italian, seafood, Japanese and gourmet cuisines, a spa, a fitness center, as well as three infinity pools. It is a three minute walk to the pristine beach.
Today, 304 rooms and service areas are ready to welcome domestic and foreign tourists in the summer season.
"We believe that Gran Muthu Almirante Hotel is a good product, a wonderful place, with spectacular grounds and beach," said Rafael López, corporate general director of Muthu Hotels MGM of Cuba.
"The idea is to expand in the Caribbean, starting with Cuba, a preferred destination among tourists because it is a very safe country, with beautiful beaches and friendly people. We have good working relations with Gran Caribe, Gaviota and Cubanacán, with which we are associated," he added.
COVID-19's prevention protocols are in place, Deputy Director Hernandez said: "We have been attentive to all that has been proposed by the Ministry of Public Health. The approximately 330 workers expected to start operations have received training."
"In addition, prevention was strengthened with a sanitization system in several areas using devices equipped with ultraviolet rays, whose technology eliminates any bacteria or infection."
Muthu Hotels MGM is an Indian chain based in Portugal that operates 54 hotels in Europe and India. The Company owns one hotel in Varadero, Cayo Guillermo (three), and Havana (two), and a hotel for the LGTB community, opened a few years ago.
Muthu Hotels are currently building a new hotel with in Yuraguanal, Holguin with 482 rooms, and another with a commercial center in Havana, near the national aquarium. Construction is expected to be completed by mid-2022.
Related News:
0 comments