---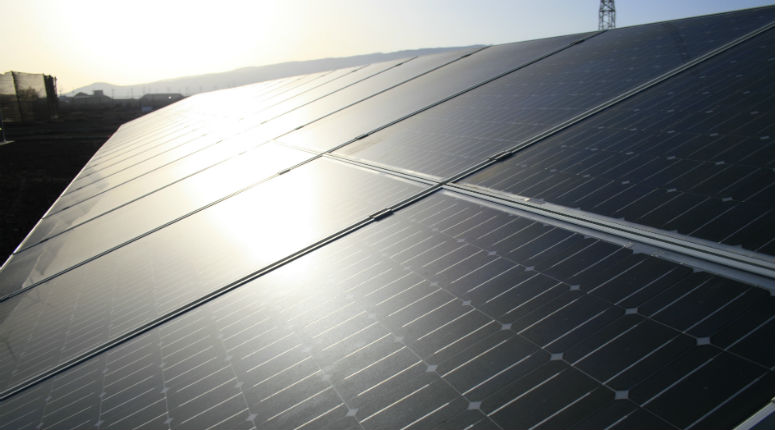 Knowlton Capital Inc. ("Knowlton") (TSX-V: KWC‑H) announced on April 29, 2016 that it had entered into a letter of intent with Leni Gas Cuba Limited ("LGC") for a reverse take-over of Knowlton by LGC.  Knowlton wishes to advise its shareholders that LGC issued the annexed press release yesterday regarding a new solar power and energy storage joint venture for Cuba. LGC is listed on the ISDX Growth Market under the stock symbol ISDX:CUBA.
Neither the TSX Venture Exchange nor its Regulation Service Provider (as that term is defined in the policies of the TSX Venture Exchange) accepts responsibility for the adequacy or accuracy of this release.
The annexed press release below was issued by LGC. Knowlton has not made any independent inquiries as to its accuracy or completeness and assumes no responsibility for the contents thereof.
ANNEXED PRESS RELEASE
Leni Gas Cuba Limited
("LGC", "Leni Gas Cuba" or the "Company")
New Solar Power and Energy Storage Joint Venture for Cuba
London, Havana: 12 May 2016: London listed Cuban specialist investment company, Leni Gas Cuba Limited announces that it has entered into an agreement with UK Solar power and storage specialists, Commercial Funded Solar Ltd ("CFS"), designed to assess the potential for installing and operating renewable energy and hybrid power solutions (solar power, energy storage and integrated power management systems) in Cuba.
In 2014, Cuba set a target of producing 24 percent of its electricity from renewable sources by 2030. Solar is a big part of this initiative due to the abundance of sunshine in the country.
CFS (http://www.cfsolarworld.com) is a UK based multi-national company with operations in the UK, Africa and South America specialising in the installation of medium sized, commercially funded renewable power and storage systems of between 30kw and 1MW each.
CFS is currently focused on delivering a large number of investor funded commercial systems to Academy and School Groups in the UK public and private education sector as well as providing a commercially funded model for investors wanting a higher return, short term (1-3 year) investment in countries with supportive governments with immediate requirements to replace diesel generation, such as in Cuba.
CFS hosted the the Cuban renewable energy delegation to the UK in 2013 to visit their £8 million (8 Megawatt) solar farm in Suffock.
CFS and LGC intend to lead the development and construction of each project with the funding coming from external investors. Under the terms of the agreement, CFS and LGC will share on a 50/50 basis the development, funding and construction revenues for each renewable power plant built, and share on a 75/25 basis the 10-20 year operational contracts for all the systems.
David Lenigas, the Company's Chairman, said;
"There is a real need for more energy supply in Cuba over the next decade as the country continues to grow its economy, and we see the renewable energy sector as an area the Company would like to participate in. We are pleased to be working with the experienced team at Commercial Funded Solar on this initiative, one of the largest UK rural solar installers."