New Speakers Announced at Cuba Energy Oil and Gas Conference as International Momentum Grows
---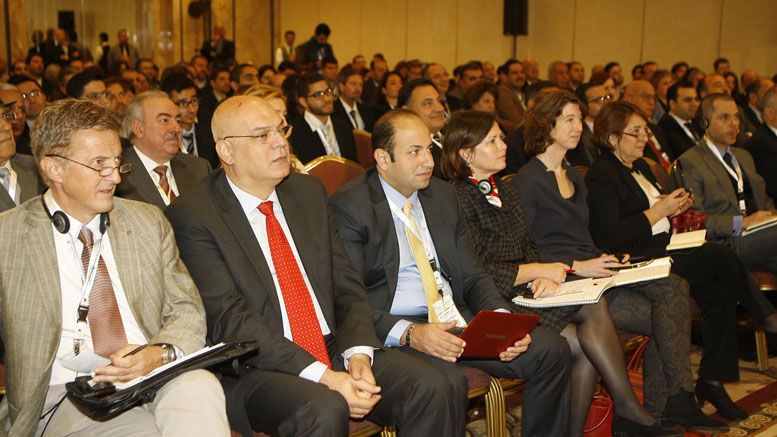 The Cuba Energy, Oil and Gas conference hosted by La Unión Cuba Petroléo (CUPET) has confirmed the latest series of speakers to will join the program for its inaugural edition, when it takes place 27-29 September 2017 at the Melia Cohiba Hotel in Havana, representing organizations from all across the global oil and gas sector.
Dr Elie Daher, EVP & CMO, United Safety of Canada will present a case study discussing the successful implementation of standards and centralized processes in Angola to a national workforce, displacing progressively an expatriate community and getting them accepted by the customers. He joins Ali Alwash, Manager of Middle Projects Division SCOP (State Company for Oil Projects, Iraq) who will address cooperation between Iraq and Cuba and share best practices.
In addition, further sessions have been added that will be led by CUPET representatives including MSc. Osvaldo López Corso, Chief of Exploration, and MSc. Juan Andres Barrizonte Ballestero, Exploration Manager Commercial.
Held under the theme 'Meeting the Challenges Ahead' – CEOG's full and varied program will tackle important issues; examining Cuba's energy mix, its leading role as a country with a renewable energy strategy and the development of Cuba's hydrocarbons potential.
Further underlining the event's growing significant international support, Canadian originating Sherritt International – one of the world's largest producers of nickel from lateritic sources and the largest independent energy producer in Cuba, has confirmed its position as partner for the conference, joining industrial safety products and services provider United Safety and Latitude Energy Services Inc – offering oilfield service and equipment rental services, both also from Canada.
Additional support comes from Angola and Brazil through exploration and production company Sonangol plus Spanish Disa Group and many more organizations from across the UAE, Germany, Russia, Mexico, Trinidad and Tobago, Colombia, USA and China. Cuba Energy, Oil and Gas also has the official support of the UK's Department for International Trade, bringing a significant amount of support from British based companies to the event.
Cuba Energy, Oil and Gas was created as a key part of CUPET's core aims as an organisation, for Cuba to become a leading oil producing country in the Caribbean and the active encouragement of foreign investment in the sector.
Speaking ahead of the event, Event Director of Global Event Partners, Paul Gilbert explained; "The reasons and requirements for this event are many; above all we must continue to promote Cuba's oil and gas industry, seek industry best practice, explore new technologies and develop commercial opportunities for Cuban and South American business and international investment."
He added, "Cuba Energy, Oil and Gas is an integrated platform combining plenary conference programmes with a series of technical sessions, a site visit and a commercial international showcase to ensure that all participants in Cuba's oil and gas community can continue to share views, develop partnerships and attract investment. It aims to provide all participants with a low cost / high value proposition with insight into commercial opportunities and an emphasis on productive meetings during the conference."
The full speaker line up and program from Cuba Energy Oil and Gas can be downloaded via the conference website www.cuba-energy.com.  Register for this very important conference and quote the coupon code CBR10 for a 10% discount on ticket prices.  Register here.
0 comments