---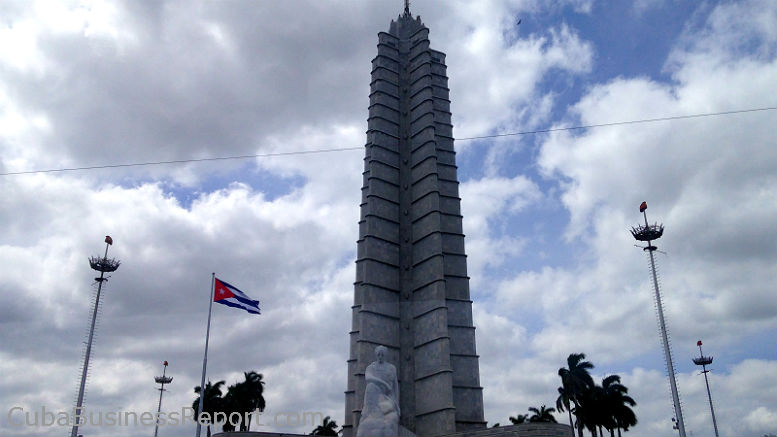 Representatives from the economic and social sectors of Cuba will take part in the 7th Congress of the Cuban Communist Party (PCC) which starts tomorrow (April 16) in Havana.
On the agenda at the 7th Congress are discussions of Cuba's economy and future direction and who will succeed as president after President Raul Castro leaves office in 2018.  The VII Congress also includes elections for the Central Committee, the Political Bureau, and the First and Second Party Secretaries.
PCC leaders at the national, provincial, municipal levels and grassroots organizations from across the nation will be among the 1,000 attendees and 280 guests.  The average ages of the attendees is 48 years old.  The youngest delegate is a woman, Ms. Idaliena Díaz Casamayor, aged 27 from the city of Guantanamo.  Delegates and the 280 guests in attendance come from all walks of life in Cuban society.  There appears to be racial and gender diversity at the Congress which is representative of the diversity found within Cuban society:  43% are women and 36% of different races.
Delegates come from a wide range of backgrounds including farmers, technicians, state and corporate  executives, researchers, economists, teachers, health sector employees, members of the press, artists, intellectuals, members of the armed forces, government representatives from the Interior Ministry and entrepreneurs.  This is only a brief listing of the attendees' varied backgrounds.
How does the Congress work?  A report known as the Central Report will be presented and then the delegates and guests will work in separate commissions.  There are four commissions.  On April 18, each commission will present their findings on those reports.
The four commissions at the Congress will address Cuba's socio-economic issues, upcoming development strategies, review targets and achievements from the previous Congress and an analysis of progress made since that Congress: 
"… one will discuss and review Cuba's socio-economic model.  The second will address the development plan for the upcoming period through 2030, the nation's vision, priorities and strategic sectors. The third will evaluate the implementation of the Guidelines approved by the (previous) 6th Congress and their updating for the next five years. The fourth commission will analyze progress made toward meeting the objectives agreed upon by the First Party Conference." Source 1
Most certainly on the agenda at the 7th Congress and up for discussion will be the evolving relationship between the United States and Cuba in light of President Obama's recent visit and leader Fidel Castro's review of that visit.
Research Sources:  Facts & Figures:
1.) Granma Newspaper
2.) Prensa Latina