---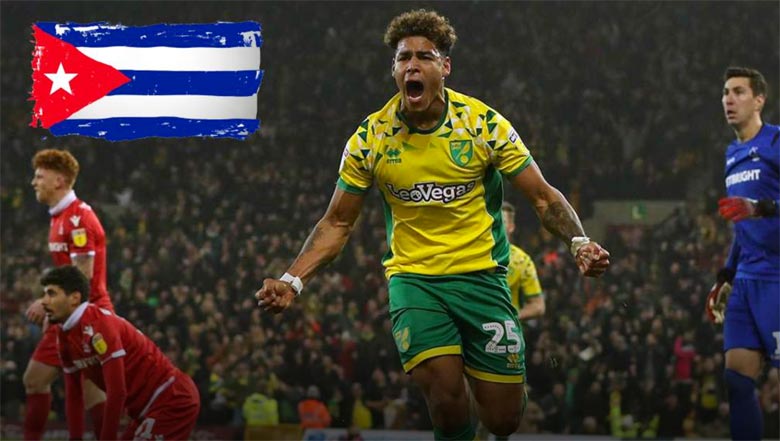 Last night NORWICH City winger Onel Hernandez made his debut for Cuba in second half of the World Cup 2022 qualifying defeat to Guatemala 1-0. Hernandez was introduced at half-time in Cuba's opening game.
But he almost didn't make it. Hernandez arrived at the stadium a minute before half-time, after being delayed in Mexico because of an ash cloud which grounded planes. Flights to Guatemala's Aurora Airport were suspended due to the volcanic activity.
The 28-year-old is now in line to make his full debut in Sunday's second qualifier at home to Curacao.
He is a part of the team for the Concacaf 2022 FIFA World Cup qualifying games against Guatemala and Curacao. Several foreign-based players were also called up to the national team for the first time.
In November 2018 Hernandez and other foreign-based players were called up to the Cuba national team but although permitted to join to train, it was later rescinded.
This was, in part, because the Cuban Football Association (Asociación de Fútbol de Cuba) was reluctant to give caps to professional footballers playing abroad, and as a result, many Cuban footballers defected when given the chance.
But Hernandez has regularly spoken of his desire to represent his country. He and other players have a long-held dream to play football for Cuba and one they may now be able to achieve.
Hernandez has spoken in the past of his country's history, mentioning important figures such as Fidel Castro and Che Guevara; he wants to contribute something to it himself on the football pitch.
"It will be a dream to play for my country," Hernandez said in the Norwich City program last month when the possibility came up.
Hernandez tweeted, "I am very proud to play for my country, of course, we face many challenges, we have to keep working, it is a historic moment for the future of Cuban football. Thank you to everyone who worked to make it possible and thank you to all of my fans for the support."
0 comments