---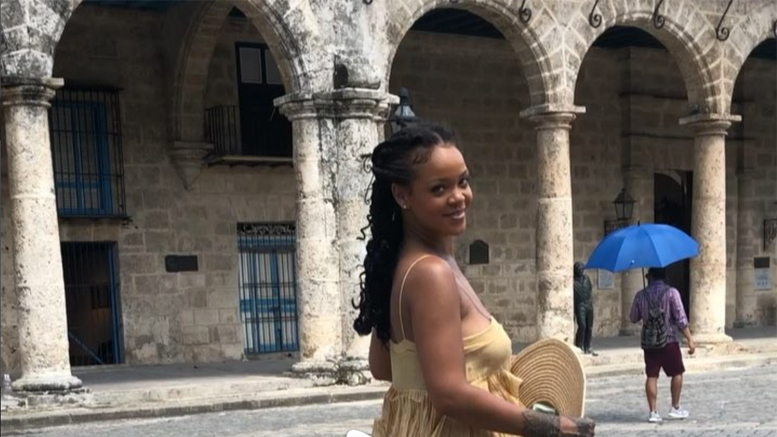 Gorgeous songstress Rihanna has been dancing up a storm on the cobble stone streets and in front of the Old Cathedral of Havana. And why not? Rihanna's in Havana to do a little film work.  It is reported that she and Donald Glover will be working on the musical, "Guava Island."
It's not her first time in Havana. Rihanna has graced the streets of Havana a few years ago for a Vanity Fair photo shoot by the very accomplished photographer, Annie Leibovitz.
"Guava Island" is the creation of director Hiro Murai, known for his earlier films, "Atlanta" with Glover, and "This is America."
Reportedly there will be some filming in the forgotten suburb of Alamar in eastern Havana.  Brace yourselves Alamar!
Actress Letitia Wright and Nonso Anozie also have roles in the film.
We'd just love to talk to Rihanna about Havana.
0 comments