---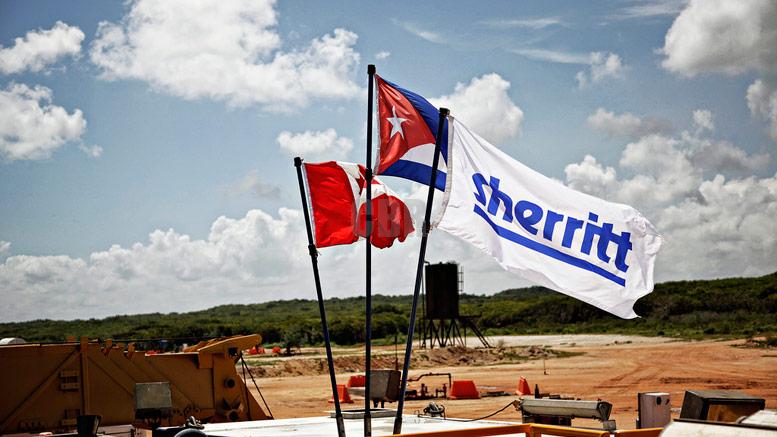 Sherritt International Corporation has released its production results for 2017 and  2018 forecasts.
Sherritt International is a Canadian corporation with mining projects in Madagascar, Canada and Cuba. The Corporation works in partnership with General Nickel Company S.A. of Cuba (the Moa Joint Venture) and is involved in exploration and development of oil and gas in Cuba and other nations. The Corporation is also involved in power generation at Varadero, Boca de Jaruco and Puerto Escondido.
Sherritt has been active in Cuba since 1991.
Highlights from the Sherritt International press release:
Finished nickel and cobalt production at Sherritt's Moa Joint Venture (JV) was 31,523 tonnes and 3,601 tonnes, respectively, which is within 2017 guidance ranges.
Nickel production at the Moa JV for 2018 is forecasted at between 31,500 tonnes and 32,500 tonnes on a 100% basis.
Cobalt production at the Moa JV for 2018 is forecasted at between 3,500 and 3,800 tonnes on a 100% basis.
Net direct cash costs (NDCC) at the Moa JV are forecasted at between $2.50 and $3.00 per pound of finished nickel reflecting higher anticipated sulphur and energy input costs.
Gross oil production in Cuba is forecasted at between 4,300 and 4,800 barrels per day in 2018.
Expected oil production for 2018 reflects a three-year extension of the Puerto Escondido/Yumuri production sharing contract to 2021, which has received approval from the Executive Committee of the Council of Ministers of the Republic of Cuba.
Total capital spending in 2018 is expected to be $94 million, and will include $41 million of capital spending at the Moa JV and $39 million of spending for Oil and Gas operations. Spending at the Oil and Gas Operations may vary depending on the rate of collection of overdue receivables.
For further information: Sherritt International
0 comments