The Spanish chain Axel Hotels and the Gaviota Tourism Group announced the historic Telegrafo Hotel will reopen in Havana as the first in the city designated as LGBT.
Founded in 1860, the Telégrafo hotel, is centrally located in Old Havana across from the Parque Central at the corner of del Prado and Neptuno streets.
Lesbians, Gays, Bisexuals and Transgender and anybody else will enjoy the reopening of the Telegrapho.
The Telegrapho has 63 rooms, a restaurant, a fitness and spa, a lounge bar, a terrace with a pool, sundeck and lounge.
Originally situated on Amistad Street, the Telegrapho was totally rebuilt in 1911 at its present location. At the time, it was considered as the most modern hotels in Old Havana. It was also known as one of the 11 best in Latin America.
In 1914, its rooms and the restaurant had telephones, a rarity in those times, public baths and multi-lingual staff.
The Telegrafo Hotel is a two-minute walk to the Gran Teatro de la Habana Alicia Alonso, three minutes to the Capitolio and close art galleries, restaurants and bars of Old Havana.
The Telegrapho Hotel's reopening will depend on the resumption of regular flights, the reopening of tourism, and the Covid-19 situation.
Silvia Pérez, the Director of Communication and Marketing at Axel, said that its hotels will serve the LGBTIQ + community, and the world is welcome.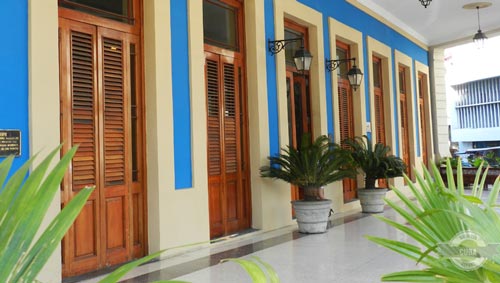 She said that these are spaces where freedom and respect are the most important values, as well as the promotion of inclusion and diversity.
Ana Belkis Perdomo, the head of the Research and Teaching Department of the National Center for Sexual Education of Cuba (CENESEX), said the organization is in discussions with Axel's management to carry out training for hotel staff.
CENESEX also trained staff at the Gran Muthu Rainbow hotel, on Playuelas Beach, in Cayo Guillermo.