---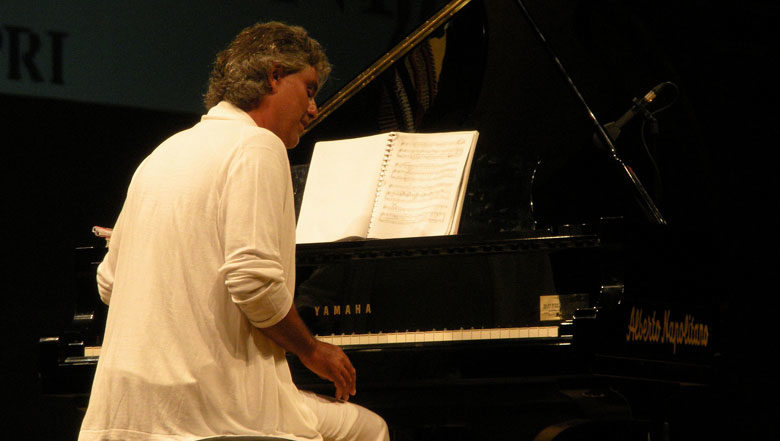 Renowned Italian tenor Andrea Bocelli will perform in Havana this December during the 500th-anniversary celebrations of the city.
Cuban Tourism Minister Manuel Marrero Vale made the announcement during the World Travel Market (WTM) event which recently took place in the United Kingdom.
"Havana will host important celebrations with renowned national and international artists; as the tenor Andrea Bocelli, who will sing in Wonder City on December 28. We invite all UK customers to join this celebration," announced the tourism minister at the WTM event in London.
Earlier this month, Bocelli was on tour in Latin America. In December, the artist will be performing in major cities throughout the United States.
Bocelli has had a prolific career in music, nominated three times for a Grammy Award and honored with a star on the Hollywood Walk of Fame in 2010.
The tenor, aged 61, from Pisa, Italy, is famous for bringing opera to the forefront of popular music culture. However, he is not only a classical singer and musician, he is also a composer and music producer.
Bocelli has sold more than 90 million records worldwide. Among his most popular releases are "Time to Say Goodbye (Con te partirò)," "The Prayer," a duo with Céline Dion, "Somos Novios," with Christina Aguilera, and the recently released "E Più Ti Penso," with American pop singer, Ariana Grande.
On November 8, Bocelli released his Ȿῐ FΟRΕVΕR – ΤΗΕ DΙΑΜΟΝD ΕDΙΤΙΟΝ – Deluxe CD. European Edition on the Decca/Sugar Music label, available from Amazon.
0 comments