---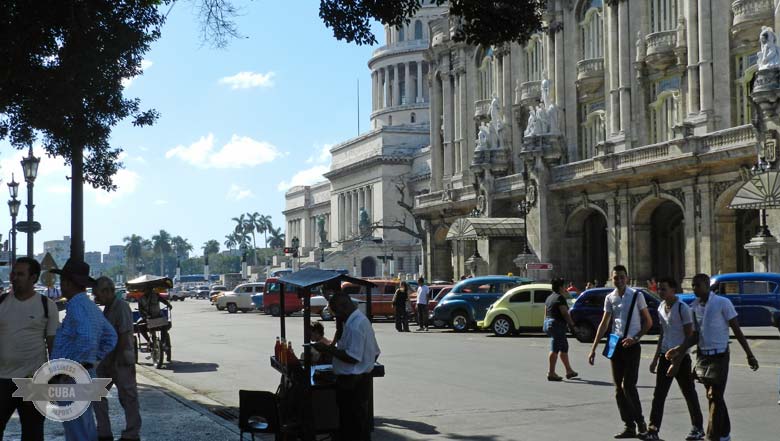 On May 20, U.S. Senators Jerry Moran (R-Kan.), Amy Klobuchar (D-Minn.), and Patrick Leahy (D-Vt.) announced the introduction of bipartisan legislation to lift the trade embargo against Cuba. The Freedom to Export to Cuba Act is perhaps a first signal the ball is rolling in America.
If successful, The Freedom to Export to Cuba Act will lift the original 1961 trade embargo and remove all current restrictions on doing business in Cuba. For American investors, it will level the playing field with other foreign corporations already established on the Island.
Agriculture and American business representatives interested in trade and export opportunities have welcomed the news, hoping to expand into Cuba.
"The unilateral trade embargo on Cuba blocks our own farmers, ranchers and manufacturers from selling into a market only 90 miles from our shoreline, while foreign competitors such as China benefit at our expense. This legislation will expand market opportunities for U.S. producers by allowing them to compete on a level playing field with other countries. It is time to amend our own laws to give U.S. producers fair access to market to consumers in Cuba," said Sen. Moran in the announcement on her website.
U.S. agriculture groups have long supported normalizing access to trade and travel with Cuba and view it as a boost for American farmers because of the proximity of the market. American farmers cannot compete with foreign creditors' terms because of financing restrictions enforced by the current embargo.
In Havana, Dr. José Ramón Cabañas Rodriguez, Director of the Center for International Policy Research (CIPI), commented on the new legislation saying, "US Congress has a consistent legislative history on bill drafts calling to free trade and travel to Cuba and to lift the embargo (blockade). Regrettably most of them haven't been brought to the floor due political maneuvers among factions and leaderships. Senators who support this new bill are simply representing the view of large constituencies in U.S. who would like to see a different approach towards Cuba. Then the question would be: the national interest of United States is well served with the support of all those voters or simply as a reflection of a minority in Hialeah?"
American business and agriculture groups, eager to gain access to the nearby market, favor the new legislation. The desire is strong to compete successfully against foreign companies who already have a twenty-year head start.
Sen. Klobuchar said it is time for U.S. policy to stop living in the past and move on. "Instead of looking to the future, U.S.-Cuba policy has been defined for far too long by conflicts of the past. As we work to rebuild our economy following the pandemic, lifting the trade embargo will open the door to a large export market and create jobs in the U.S. It's time to turn the page on the failed policy of isolation by passing our bipartisan legislation to end the embargo once and for all."
Senator Leahy agreed. "This bill would do away with a misguided, failed policy of unilateral sanctions that harms the Cuban people and shortchanges American companies and American workers. It would never pass Congress today, but a tiny, vocal minority stubbornly opposes its demise. The consequence, besides blocking U.S. exports and income for America's farmers and manufacturers, is that our competitors are reaping the benefits of our shortsightedness. It should be debated and voted on in the Senate."
American NGOs Engage Cuba, the Washington Office on Latin America, and the Latin America Working Group (LAWG) have already expressed their support of the bill.
Four years of the Trump administration have led to increased sanctions and caused incredible suffering of the Cuban people. Not only have these actions against Cuba caused harm, but combined with the crisis of a global pandemic, the situation is one of extremely difficult circumstances for the Island's 11 million people.
Although the Biden administration has not announced any policy change as per his earlier campaign promises on Cuba, The Freedom to Export to Cuba Act is clearly a sign of evolving sentiment in the direction American foreign policy. The signs are there. The ball is rolling.
Related News:
0 comments