---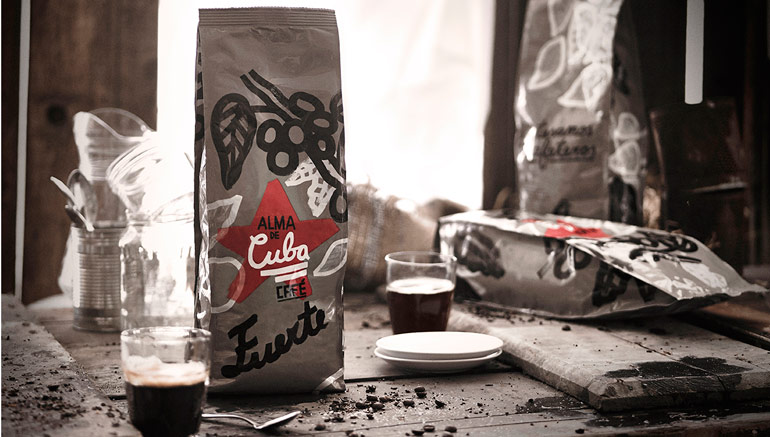 The Cuba Mountain Coffee Company Ltd ("CMC") now possesses the rights to market, sell and take a share of proceeds for the top grades of coffee produced from the 17 highest and best micro-regions of Cuba.  This news comes after the agreement to contract terms with the Cuban Government owned company Asdrubel Lopez.  Asdrubel Lopez is the main processor of coffee in Guantanamo province.  The move is designed to improve the quality and quantity of coffee production in the region. The project is scheduled to begin this year with the first coffee exported after the harvest at year's end.
The Cuba Mountain Coffee Company is a British company founded in 2013.  It retails its single origin gourmet coffee under the brand name "Alma de Cuba," exported from Cuba's Guantanamo province and sells to major retail outlets from its website, www.almacuba.com.
The Nespresso CEO, accompanied by some of his team, have recently visited some of the micro-regions in Cuba to inspect the latest harvest and tour a number of coffee de-pulping plants in the mountains. Nespresso, having signed a Memorandum of Understanding in 2016.  Nespresso is expected to buy a large proportion of the Cuban coffee resulting from the project.  Nespresso will also, subject to final agreement,  assist in advising  where appropriate.
As part of the project, Asdrubal Lopez will establish a coffee roasting plant at their Guantanamo facility which will produce a brand of roasted coffee for the domestic and regional market.  Discussions are also underway with a prominent Cuban music company to distribute the coffee through its Cuban retail outlets.  Also in the wind, there could be a coffee shop deal which is hoped to develop into the first Cuban coffee shop chain.
The CMC's contract with the Cuban Government is now going through the approval processes with the Cuban agriculture and inward investment/export ministries.
The CMC – Asrubal Lopez deal was announced by LGC Capital which has a 10% interest in CMC.  CMC will meet with the Government's Minagri and Asdrubel Lopez in early February to finalize any revisions and commercial terms before the project goes for final approval with the ministries.
The proposed contract is a Contract of Administration, by which CMC will jointly administer the 17 highest and best micro-regions in Guantanamo province with Asdrubel Lopez. The Cuban company operates most of the beneficios (de-pulping or wet-mills), dry-mills, agronomy and the main coffee sorting plants in Guantanamo province, Cuba's main coffee growing region.
On the CMC – Asrubal Lopez deal, David Lenigas, LGC's Co-Chairman & CEO, commented; "This is an exciting development for LGC Capital and its investment in the Cuba Mountain Coffee Company. Cuba is world famous for its high-grown Arabica coffees – their ripening is slowed by Caribbean breezes allowing complex flavours to develop. Once a big export crop, the CMC project aims to help restore the export markets and reputation of Cuba's fine coffees."