---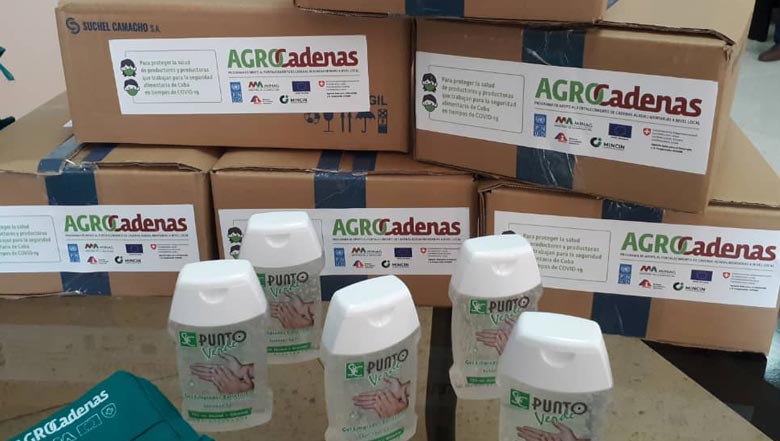 The European Union (EU) and the Swiss Agency for Development and Cooperation (SDC) made a donation to the Cuban Ministry of Agriculture (MINAG) for the purchase of protective equipment for farmers to combat COVID-19 infection risk.
The donation was used to purchase 28,000 bottles of sanitizer gel, 60,000 masks, and 4,000 reusable masks to be distributed to agriculture workers in the provinces of Villa Clara, Sancti Spíritus, Granma and Santiago de Cuba.
Maribel Gutiérrez the United Nations Development Program (UNDP) representative in Cuba said in a press release that it is of vital importance to protect the workers who guarantee the feeding of the population.
The protective equipment will be distributed to over 70 cooperatives and others belonging to the "Alternative for the Strengthening of Agro-food Value Chains in Cuba" (AgroCadenas) project. AgroCadenas promotes short-cycle food production, a main priority for the country's economic plans to achieve food independence.
Implemented in 2014, the AgroCadenas project supports the development of livestock and grain chains. It is funded by the EU and the SDC which supports sustainable food security in Cuba.
0 comments