---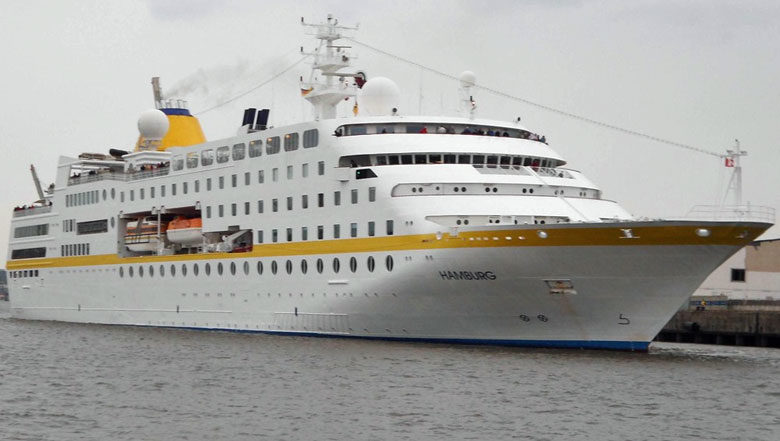 Americans may have lost the right to travel to Cuba on cruise ships, but the Europeans are coming. The European cruise season launches with the grand arrival of the MS Hamburg to the Port of Havana.
The MS Hamburg cruise ship docked at the Havana port Wednesday with 600 German tourists on board. Another ship, the Marella Discovery 2, is ready to set sail from the United Kingdom in January with nearly 2,000 British passengers booked.
Carlos Alberto Rivera, the director at Cubatur travel agency told Cuban TV that the MS Hamburg passengers' Havana excursion includes a stop at Revolution Square and the Tropicana Cabaret. The ship will also dock at the ports of Cayo Largo del Sur, María la Gorda in Pinar del Río and the cities of Cienfuegos, Trinidad and Santiago de Cuba.
According to Cuban media reports, Pierfrancesco Vago, Executive Chairman of MSC Cruises in Switzerland, the Company is committed to preserving and fostering relations with the Caribbean nation.
In early June, the U.S. State Department made changes to regulations regarding travel to Cuba. Passenger and recreational boats, including cruises and yachts, as well as private and corporate planes were eliminated as of June 5. The decision left cruise companies and tens of thousands of Americans already booked on voyages highly disappointed. MSC Cruises along with other major cruise lines from the U.S. had to cancel their Cuba itineraries, much to the dismay of the American cruise line companies and most of the American population.
The decision by the State Department was made in order to harshen sanctions against Cuba to bring about further hardship and suffering to the Cuban people.
Carnival Cruise Line, Norwegian Cruise Line, Royal Caribbean, Azamara, Holland America Line, Oceania and Viking Cruises all offered itineraries to Cuba. These companies were forced to abruptly cancel their Cuba itineraries, leaving American cruise tourists angered and dismayed.
CruiseMapper, the website that tracks cruise ships is reporting the Germans on board the MS Hamburg are currently enjoying sunny skies, a gentle breeze over calm seas in temperatures of 82 degrees Fahrenheit, somewhere near Maria la Gorda on the western coast of Cuba.
0 comments