---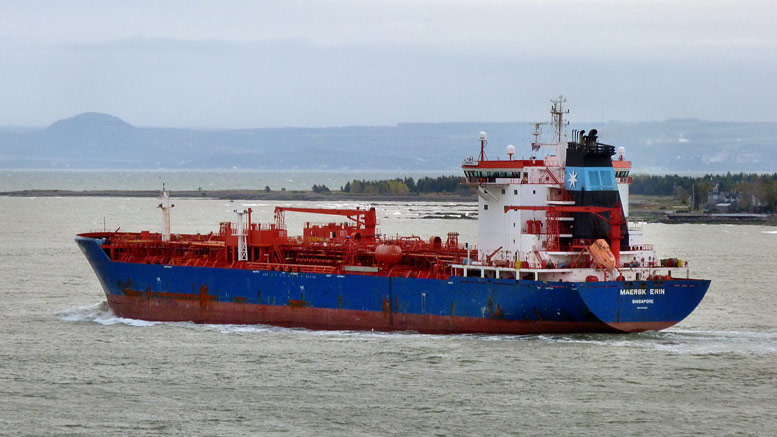 Rosneft's oil and diesel shipment to Cuba last week is the latest development in the existing bilateral relations and signed cooperation agreements between Russia and Cuba. The news should not come as a surprise to anyone because it's merely the natural progression of events which take place in the course of trade between two nations. A nation can only access the markets to which it has access to.
About 1.8 million barrels of oil and diesel fuel from Rosneft arrived on the oil tanker ship, "Maersk Erin," in Matanzas on May 10 (May 14?) for delivery to the Cuban company Cubametals. Rosneft and CUPET, Cuba's oil company have been talking oil for a long time now. The shipment was part of a deal signed in Caracas between Rosneft and the Venezuelan company PDVSA, the main supplier of crude oil to Cuba. Experts are guessing the deal is worth about $100 million dollars at current market prices.
Cuba engages in trade with nations with which it shares bilateral relations. With little or no access to the U.S. market, Cuba has forged trade relations with other nations such as China and Russia. This is to be as expected. This is the normal progression of things.
Prior to the 1990s, there was a strong relationship with Russia, but "that was then, and this is now." This is a new relationship based on different factors, different players and circumstances.
Back in March of 2015, Russian Foreign Minister Sergei Lavrov became the first Russian cabinet member to visit Cuba after the U.S.-Cuba announcement of a renewal in diplomatic ties. Lavrov met with officials in Havana, including Vice President of the Council of Ministers and Minister of the Economy, Ricardo Cabrisas, to develop a joint position on the U.S. embargo.
At that time, Lavrov told Cuban television the visit was to, "discuss regional and international matters… and generally get in step, especially regarding the blockade that continues on Cuba."
Since then, there have been more than a few agreements signed between Russia and Cuba.
Last July, a cooperation agreement was signed in Russia between the Center for Environmental Studies in Cienfuegos (CEAC) and the Research Institute of Aviation Materials of Moscow (VIAM). Other documents were also signed between the Ministry of Science, Technology and the Environment (CITMA).
In September, Foreign Ministers Bruno Rodríguez Parrilla and Sergey Lavrov, Ministry of Foreign Affairs of the Russian Federation signed a Political Consultation Plan at the United Nations headquarters in New York. The document plan outlined cooperation in international, regional and bilateral issues and the strengthening of political dialogue between the two countries.
In the health sector, BioCubaFarma and the Skolkovo Center in Russia agreed to order cheap tramadol online cod export new Cuban pharmaceuticals to Russia.
In Vienna, an intergovernmental agreement for cooperation in the field of atomic energy was signed at the Atomic Energy Agency (IAEA) conference.
The big news of last September though was the Russian offer to Cuba for $4 billion in 55 bilateral cooperation projects that are to involve infrastructure development, information technology, energy, and industrial equipment, all essential for economic development. These project benefit both sides of the Cuba-Russia equation and include exports of Russian products.
Russia's Deputy Minister of Economics Nikolai Podguzov told the media,"we are offering Cuba indispensable industrial equipment, infrastructure development options that can build a good foundation for economic growth on the island state," adding that, "these are important projects for the development of Russia's economy as well." That's why, in his words, "both sides have been taking a pragmatic approach towards these projects that can help Russian-Cuban relations reach a new level."
The Russians have also been involved in the Cuban plan to modernization its railway system and invest about 1.3 billion dollars.
These railway infrastructure deals have taken place between the Cuban firm Tradex and the Russian companies Tvervagonnostroitelny Zavod and EVRAZ's West-Siberian Steel Plant (EVRAZ ZSMK) for the supply and delivery of railway cars and transport rails.
We brings us back the Rosneft shipment of oil to Cuba. It's a sure sign of ongoing trade relations which have been developing over the last few years. Will there be more shipments of oil to Cuba? You can probably bet on it – most probably likely.
0 comments