---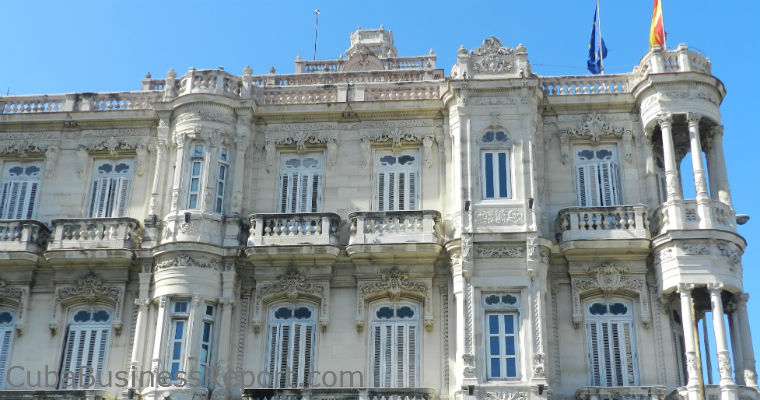 Spain, Cuba's Second Largest Trade Partner
Former imperialist and colony, Spain and Cuba have had a long, long relationship that goes far back in history.  Common cultural identifiers such as language, culture, religion and ancestry reflect these ties.  Today, Spain and Cuba are equal partners in a trade relationship that's flourishing.  It's an exciting time for both countries which see plenty of opportunities in the renewed partnership.
The two nations first crossed paths in 1492. Christopher Columbus landed on the island and claimed it as part of the Kingdom of Spain. However, it took Spain twenty years before they established a settlement in Cuba. The Spaniards would go on to build churches, create cities and develop plantations on the Island.  The building blocks of the Cuban economy were set in place. Sugar and cotton were the first exports of Cuba to Spain.
Like other colonies, the struggle for independence grew strong in the late 1800s. Spain ceded Cuba to the United States after signing the Treaty of Paris in 1898 following the Spanish-American war.
Over history, the trading partnership has not ceased. There were periods of sluggishness but signs are very positive for the future. Today the Spaniards are Cuba's second biggest business partner, displacing Venezuela due to the current economic crisis in that country.  Spain is closely following China in the ranks of trade partners. Madrid is very excited about restoration of bilateral trade with Cuba.
After the conclusion of the Spanish Civil War, the two countries began again to build formal diplomatic relations.  Today, Spain maintains an embassy in Havana and the Cubans have one in Madrid.  Cuba's additional consulates can be found in Las Palmas, Barcelona, Seville, and Santiago de Compostella in Spain.
The thawing of Cuba's relations with the U.S.  is also having a positive influence on opportunities for Spain. Spanish businessmen hope to partake in what they foresee as rapid growth on the Island over the next few years. They are banking on their decades of experience with Cuba to give them a distinct advantage over the possible influx of competition from American business.
Trade with Cuba is growing in volume at an incredible rate of 15% every year according to Jaime Garcia-Legaz, the Spanish Secretary of State of Trade.  Last year's trade (2015) totaled more than 1 billion euros (about $1.1 billion).
Foreign Minister José Manuel García-Margallo and Trade Secretary Garcia Legaz are among the highest ranking government officials to set foot in Cuba in recent years.  It's a sign of the strengthening of relations between the two. Garcia-Legaz described the Spanish relationship with Cuba as "very positive."
While Garcia Legaz was in Cuba, he had a number of meetings with his Cuban counterpart as well as the Ministers of mining, energy, tourism, industry and construction. He also met with Ernesto Medina Villaveirán, Central Bank president, and Ricardo Cabrisas, Council of Ministers Vice President.
This past May a debt restructuring deal for medium and long term debt was signed by Cuba and Spain.  Trade Secretary Garcia Legaz,  Director of the Institute of Official Credit Emma Navarro, ,  and Beatriz Reguero, Chief Operating officer of the State Accounts Business at Cesce attended the signing of the debt payment agreements.
The Spanish-Cuban Business Committee also met in Havana that month in order to boost economic ties.  A delegation of officials and business people representing 43 Spanish businesses in the sectors of tourism, engineers, and renewable energies accompanied the trade secretary.  These key industries reflect the landscape of Spain's business interests in Cuba.  Spanish business senses the opportunities and are doing everything they can to seize the moment. Many of these Spanish businesses already have investments while others are interested in making their presence felt here.  The strongest investors are in the tourism sector with the vast majority of Cuba's top-rated hotels being operated by the Spanish.  Hotel giants such as Melia Hotels International, Barcelo, Rius, NH, and Iberostar hotels, are spread across the most popular resort destinations of Cuba.
Recently, Spain signed a memorandum of understanding on transportation and infrastructure which permits Spain to assist in the development of essential transportation and infrastructure on the Island.  This is big news for Cuba and Spain because much work and investment is needed in these two areas.
Countries such as Spain who know Cuba well, understand its enormous potential. It is rich in natural resources.  Geographically, it occupies a strategic location in the Americas between Florida and Mexico. It also boasts of a highly educated population waiting for the opportunity.
Spain and Cuba are enjoying a rebirth of their trade relations in this "renaissance of Cuba."  As Cuba struggles to build its economy and nation in spite of the embargo and recent decline in GDP, Cuba has said often, she will not forget her friends.  A report in El Pais spoke of Cuba's promise to compensate Spanish firms that stayed loyal in the "difficult years."