---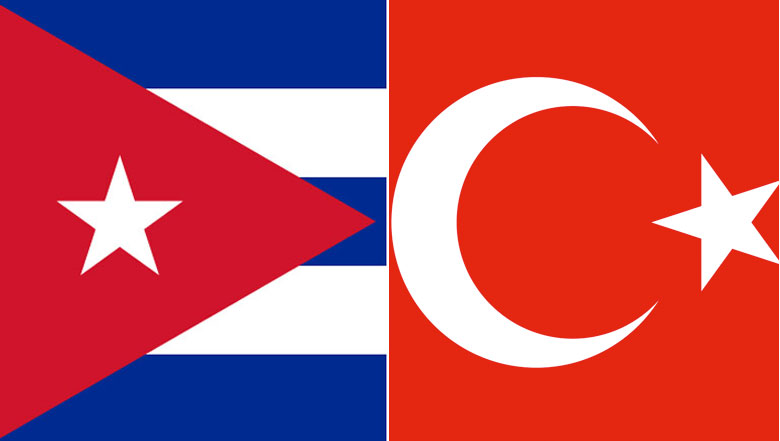 Turkey and Cuba have signed a cooperation agreement in the agriculture and fisheries sectors. Turkey's Deputy Minister of Agriculture and Forestry, Akif Özkaldi, and the Cuban ambassador to Turkey, Luis Amorós Núñez, were involved in the signing ceremony on Wednesday.
The agreement provides opportunities to develop joint cooperation projects in the agricultural and fisheries sector and allows identification of other areas of mutual interest.
The agreement represents the positive state of diplomatic ties between the two countries. Ties between the two nations have continued to expand even during the COVID-19 pandemic.
The cooperation agreement boosts links in the agriculture, plant and animal health and production, fisheries and the food sector.
The Turkish Minister said the legal instrument should take agricultural relations to a higher level in tune with his country's interest in diversifying bilateral relations and increasing mutual contacts for the benefit of both nations.
In early March, Cuba and Turkey held a virtual business meeting in which Berris Ekinci, the former Turkish Ambassador to Cuba, Amorós Núñez, the Cuban Ambassador to Ankara, and Antonio Luis Carricarte Corona, the president of Cuba's Chamber of Commerce were present.
In November 2020, Ambassador Ekinci and Turkey's deputy minister for transport and infrastructure signed a maritime cooperation agreement of great interest to the Island because it supports the development of Turkish investment projects in Cuba.
Turkish-Cuban relations reach back to the days of the Ottoman Empire in the 19th Century. In fact, the Ottoman Empire opened a Consulate in Havana in 1873.
Turkey has donated medical supplies to Cuba during the pandemic and also 100 kilos of chickpea seeds as an agricultural project through the Turkish Cooperation and Development Agency.
Cuba is one of the key partners in Turkey's strategy to expand relations in Latin America, and emphasized the aspiration to put their economic ties on a par with bilateral political relations.
After the signing ceremony, both representatives met to discuss the steps to implement the new bilateral agreement.
0 comments