---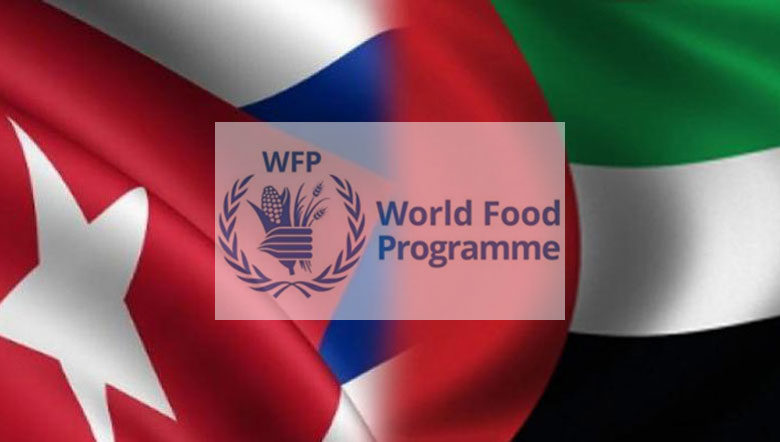 The United Nations World Food Program (WFP) and the United Arab Emirates (UAE) have signed a cooperation agreement for more than US $272,000 to support recuperation efforts following the tornado which struck Havana in January.
The agreement was signed at the Embassy of the United Arab Emirates in Havana. The WFP has been supporting the government response to the impact of the tornado.
"It is an honour for us to work together with the WFP office in Havana with the aim of addressing this challenging situation," said the UAE Ambassador, Bader Almatrooshi. "We look forward to the benefits that this collaboration will bring to the Cuban people."
The tornado destroyed the ship crane at the José Antonio Echeverría port in Regla. The UAE-WFP agreement will allow the acquisition of a ship crane to unload incoming grain shipments (particularly wheat for flour production).
A new ship crane will assist in the production of wheat flour, an essential ingredient for the making of bread and other related food products. .
Carlos Fidel Martín, Director of the Ministry of Foreign Trade and Foreign Investment expressed Cuba's gratitude toward the UAE and WFP for their solidarity with the people of Havana.
The WFP Representative in Cuba, Paolo Mattei, recognized the generous donation of the UAE government. "The installation of the new cereal unloader will support the Cuban food industry to reach previous levels of wheat flour and bread production, which benefits more than two million people in the country."
The donation by the UAE is a part of the strategy by the United Nations System in Cuba to provide assistance for recovery efforts after the tornado struck Havana in January. The tornado killed six individuals, injured 200 and damaged 8,000 homes.
Total funding for the relief project was also secured from Italy and the Central Emergency Response Fund (CERF) in coordination with the WFP and the support of the UAE.
Following the tornado, the WFP donated 190 tons of food (rice, beans and oil) to 11,258 affected families in the districts of Regla, Diez de Octubre, Guanabacoa, Cerro, Habana del Este and Marianao.
The United Nations WFP is an organization that contributes to the sustainable development of populations affected by conflicts and disasters and, at present, works in more than 80 countries.
The UAE is known for its emergency response assistance to humanitarian crises across the globe and has been praised by WFP officials for its contributions to these efforts.
0 comments