---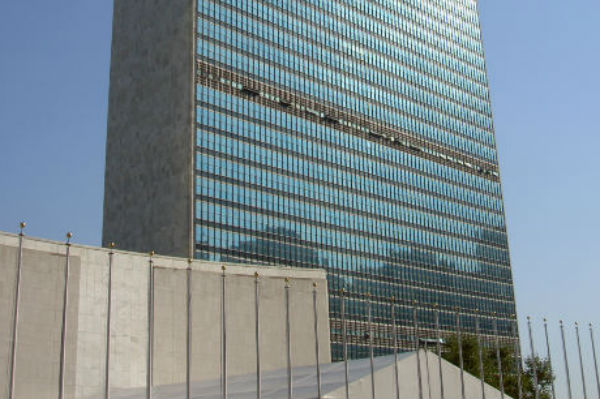 This past September at the United Nations' summit of world leaders on sustainable development, Raul Castro described the American embargo against Cuba as,
"… the main obstacle to our country's economic development, while affecting other nations due to its extraterritorial scope, and hurting the interests of American citizens and companies," adding that "such policy is rejected by 188 United Nations members states that demand its removal."
Today in a vote of the General Assembly, 191 countries voted in support of the removal of the American trade embargo against Cuba.  Only two countries, the US and Israel voted against U.N. resolution.  The United Nations has for the 24th consecutive year condemned the US trade embargo.  In spite of a warming of relations and commencement of talks between the US and Cuba, the US voted against the UN resolution.
Cuba's Foreign Minister Bruno Rodriguez told a news conference he was "disappointed" with the U.S. vote.

Rodriguez said the United States must lift the embargo to fully normalize relations.

"The lifting of the blockade will be the essential element to give some meaning to the progress achieved over the past few months in the relations between both countries and shall set the pace towards normalization," he told the General Assembly.

He said it is "a unilateral act of the United States and should be lifted unilaterally, without asking anything in return."

But many Republican lawmakers, and some Democrats, oppose lifting the embargo at this stage, and Rodriguez was critical not only of the U.S. Congress but of Obama's failure to take executive action to ease it.

The Cuban foreign minister said the embargo isolates the United States and goes against its national interest and as long as it remains in effect Cuba will continue to present its annual resolution to the General Assembly.
0 comments