---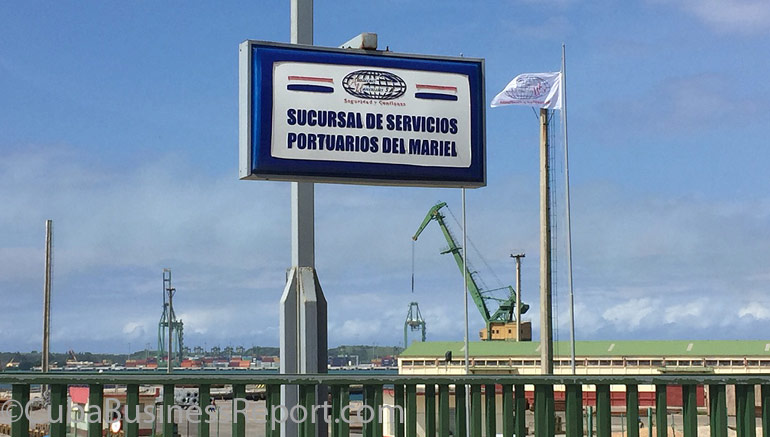 One of the first international companies to begin building in the Special Economic Development Zone at the Cuban Port of Mariel (ZEDM) has officially begun construction. Dutch corporation Unilever, in a joint venture with Intersuchel S.A. of Cuba, is one of the largest foreign companies to move into the Port.
On Friday, Unilever broke ground in a slab laying ceremony commemorating the beginning of work in the $35 million joint venture project with Intersuchel.
Last January, Unilever (UNc.AS) (ULVR.L) announced the joint venture with Intersuchel S.A. Unilever will own a 60 per cent stake in the newly formed company with Intersuchel controlling the remaining 40 per cent. The newly formed company, Unilever-Suchel S.A., as it is now named, will produce personal hygiene and cleaning products such as Sedal shampoo, Rexona deodorant, Omo detergent, Lux soap and Close-Up toothpaste. The products manufactured at the plant will be for local use and international export.
The manufacturing plant will create 300 jobs for Cubans. Unilever will manage operations at the plant and incorporate innovative management systems and safe technology. The Unilever-Suchel S.A. factory is expected to begin production in 2018.
"We are happy and we hope that Dutch companies will come and work with the Cuban side," said Dutch Deputy Foreign Minister Lilianne Ploumen, in Cuba to cement trade links, accompanied by other major corporations including Philips and Heineken.
The breaking ground ceremony at the Port of Mariel was attended by Unilever Chief Executive Officer Paul Polman and Cuban Industry Minister Salvador Pardo and other officials. Polman said, "Our (planned) new and sustainable installations demonstrate our commitment to invest in the long-term growth of the Cuban economy."
In the 1990s, Unilever had established a joint venture in Cuba but left in 2012 over controlling interests in the venture. Since then, Cuba has become more investor-friendly. Polman said, "We are witnesses to the start of a new phase."
The Unilever-Suchel project is the special investment zone located at the Port of Mariel, 45 kilometers (30 miles) west of Havana. This investment zone at the Port has been established by the Cuban government to encourage investment in the area with tax and customs fees incentives for investors.
Business proposals for investment at the Port of Mariel include 19 business proposals from Cuban businesses, joint ventures and 100% foreign-owned corportations have been approved to date. Many of these companies are in the early stages of negotiations and/or project development and have yet to break ground.