---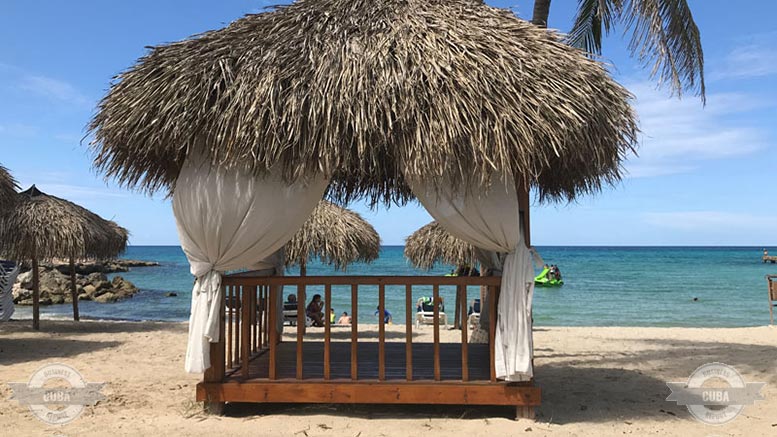 Cuba has made much progress in tourism development over the past few years responding to an increase in demand for hotels and services. Many new hotels have opened up and new construction projects are on the rise across the Island. The government forecast that by November 10 this year, the country will have reached the four million tourists mark, and the number will grow to more than 750,000 tourists by the end of the year according to Tourism Minister, Manuel Marrero. The international tourism market to Cuba is unstoppable.
Marrero made the announcement during a meeting with travel agents, tour operators, media, and airlines in Milan, Italy. His remarks coincided with the onset of the high winter season on the Island. The Minister did not forget to commend Italy as the country has always been among the top 10 tourist markets visiting Cuba. Last year, 147,900 Italian tourists took their holidays on the Island.
At the press conference, the Cuban Minister also stressed the nation's broad investment process and development plan is being carried out, adding about five thousand new rooms including the recently opened five star Hotel Packard and the International Hotel Varadero. There are other hotels in the works to be opened in 2019, including more resort hotels in Cayo Largo.
Marrero added that his Ministry supports the expansion of hotel management contracts between national chains and Italian business groups, and they have worked hard on several aspects that positively contribute to raising the quality of Cuba as a tourist destination.
Other developments in the tourism industry included the renovation and modernization of Jose Marti International Airport in Havana with the French firm Bouygues.
The government has also negotiated the incorporation of two Boeing 737 with Blue Panorama airlines. These airplanes will ensure the improvement of domestic connections and international flights which is crucial for excursions and tourist circuits.
To combat the shortage of rental cars in Cuba, the signing of contracts for the acquisition of 8,000 new cars has been expedited to meet tourist demand.
The Minister went on to comment that Cuba has designed and is implementing a strategy for its digital transformation. This is to maintain its competitiveness as a tourist destination at both the regional and global levels. Internet wifi is now available at most hotels. To show its commitment to digitization, two new official websites have been developed at www.cuba.travel and a map website at cubamaps.cu.
0 comments