---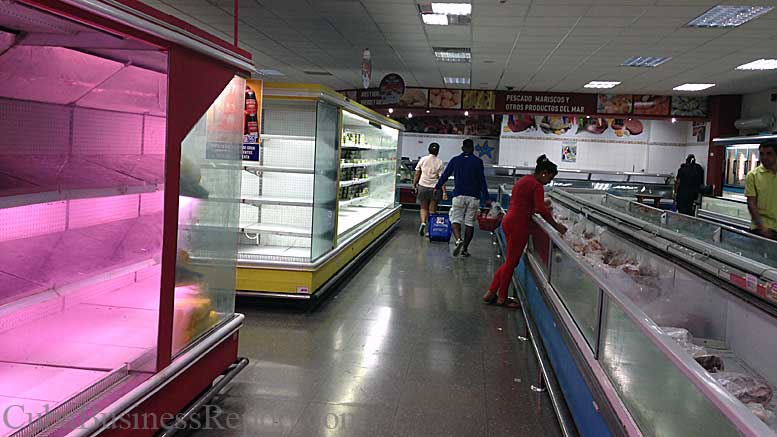 US and Cuban delegations met on Tuesday to discuss compensations involving nationalized assets and the economic damages caused by the U.S. Embargo dating back to 1959.   The American delegation was led by Mary McLeod, Principal Deputy Legal Adviser of the State Department.  Cuba's Deputy Foreign Minister Abelardo Moreno led the delegation of Cuban officials at this very important meeting.
Officials of both delegations presented their information on the upcoming mutual compensations talks requested by both parties.
The Cuban government is claiming that since 1962 an amount of $833.755 billion USD in damages directly caused by the US economic blockade.  American corporations and individual persons who lost property after the Revolution are claiming about 1.90 billion USD in confiscated businesses and property including sugar factories, mines, oil refineries, business operations belonging to American corporations, among them the Coca-Cola Co., Exxon, and the First National Bank of Boston.  Both the US and Cuba are also claiming damages for American and Cuban civilians killed during acts of violence over the years since 1959.
Both sides described the dialogue exchange was both professional and courteous in nature.  Officials from the delegations have agreed to further discussions on the issue.  The issue of compensations is a very complex issues and there are no quick solutions.
In the past, the Castro government recognized the principle of compensation and offered compensation in 1959-60.  Cuba authorized issuing government bonds to former owners for 20 year fixed-term bonds paying an annual interest rate of 4.5 percent.  This was refused by the United States.
Property claims against Cuba are quite the thorny issue in discussions between Cuba and the US.  The expropriation of private property is considered legal in terms of international law if done for reasons of national welfare. Expropriated property during times of turmoil is not always returned to the owners. Other situations exist where the original owners of confiscated properties have been compensated. The problem in Cuba is that many properties are no longer in existence, having crumbled into ruins over the years.  In some cases, the original businesses no longer exist in the US or the original property claimants have died.  This will be a very complicated issue to discuss and is tied to ending the American embargo against Cuba.
Property rights and compensation for properties and businesses confiscated during the Cuban Revolution is a very complicated problem to resolve for the talks between the two nations.