---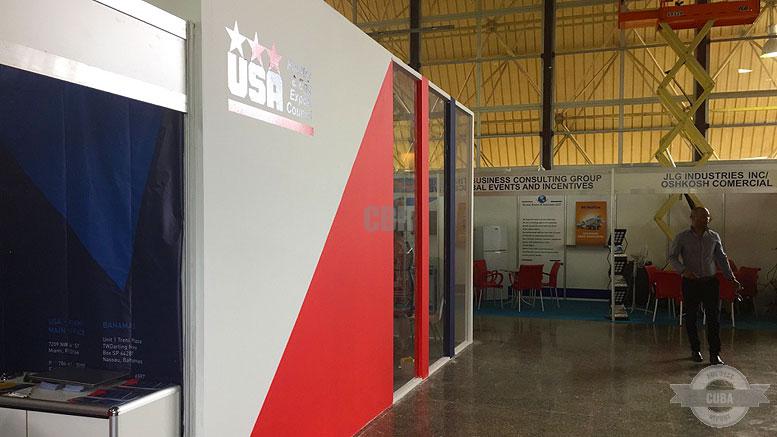 The Havana International Fair (FIHAV) held every November in Cuba is the largest general show of the year for trade between both domestic and international companies. It provides a convenient meeting point for introductions and information gathering, and includes an investment forum sponsored by the Cuban Chamber of Commerce where investors can meet face to face with directors from the sectors of greatest interest, to move that process forward.
IcarusCuba began attending FIHAV in 2014, just two months before the surprise announcement about the opening of a normalization process for diplomatic relations between the US and Cuba. US representation at FIHAV 2017 was comparable to 2014, when a few generic stands were occupied mainly by delegations from Virginia, Maryland, Alabama and Illinois, whose interests were primarily agricultural. The decline in US agricultural purchases by Cuba was already well underway by then although some of the exhibitors were still confounded about the reasons.
The reasons were not that hard to understand. For a number of years, Cuba made agricultural purchases in cash (as insisted by Congress) from particular states thought to be key in the congressional fight to normalize relations. But the support gained was insufficient to move the political needle. Cash purchases were a terrible burden for a country with an extreme liquidity problem, just as intended by the Miami congressional delegation that crafted the rule. Nobody in the modern world operates in cash. Cuban buyers turned to international suppliers offering more realistic terms.
It was always going to be impossible for American producers to compete with the regular credit offered by Brazil, and 2 years interest free credit from China, but also, starting from a market stunted by underdevelopment, Cuban purchases would never be sufficiently large to impress Washington. Larger agricultural producers like Cargill were clearly capable of seeing Cuba's future market potential, and fully understood the importance of investment. Nevertheless, a bill that would allow for credit to be extended to Cuba through normal financial channels has still not prospered.
The financing question is clearly limited by the two countries' failure to resolve the financial claims question, something that depends on a normalized relationship and negotiated agreement from both sides. The Trump administration's unilateral erasure of diplomatic relations has been an unfortunate setback to that process, but these issues are beyond the scope of this report.

Liquidity, liquidity, liquidity
Cuba's liquidity problem is a vicious circle where production is limited by the lack of hard currency and vice versa. It is a problem with long antecedents. Starting in the 1990s, the country re-opened to foreign capital, looking to resolve the problem by seeking foreign investment from around the world in exchange for shared ownership and profits. Russia, China and Brazil have responded in important ways, other countries to a lesser degree. Investment from all foreign players accelerated in 2015 when the prospect of future US competition began to seem, if not imminent, at least tangible.
Even before 2015, China and Brazil were joint investors in the modernization and upgrade of Cuba's new super-port at Mariel on the northern coast – directly across the Gulf of Mexico from Mobile, Alabama. Mariel is now set to handle traffic from supersized Post-Panamax vessels and has been conceived as a sort of free-trade zone plus, with manufacturing, distribution and warehousing capabilities.
Much of the foreign investment sought by Cuba is directed toward this zone, clearly designed as the beating heart for a distribution system that Cuba currently lacks completely. Unilever set up a manufacturing plant there for personal care products, in a joint enterprise with a Cuban company, but there are 30 additional projects already underway and more under negotiation. France will be manufacturing solar panels, Spain will be producing metallic paint, and Brazil will dominate logistics, to name just a few. Outside the zone, China is deeply invested in Cuban telecom upgrades and Russia recently committed to a $3 billion investment that includes a complete rebuild of Cuba's rail system. The longer the US waits to resolve its differences with Cuba, the fewer the remaining opportunities for its participation in the Cuban economy.
This is a first in a series of articles. Stay tuned for Part II of US-Cuba Business Outlook and Overview.
0 comments