---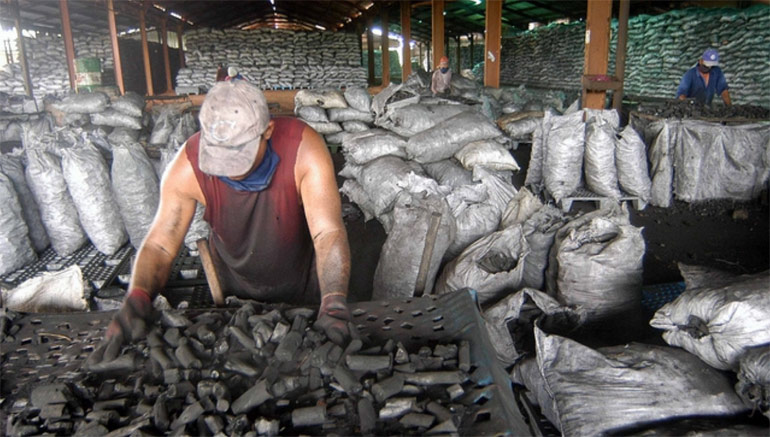 Granma news agency reported this week that two firms have signed a deal (the first in over half a century) for commercial exports of marabu charcoal from Cuba to the United States, a new step in the U.S.-Cuba evolving relationship.
The American company Coabana Trading has signed a deal with the Cuban company CubaExport to sell 'marabu'  vegetable charcoal to the US firm for $420 US per tonne, the island's state newspaper Granma said.
CubaExport, the state-run export company buys the marabu charcoal from local packagers who buy it from the private cooperatives.
In spite of the fact that the nearly 55 year US trade embargo against Cuba remains in existence, the exports are permitted under exceptional measures approved by the outgoing US President Barack Obama.
This is a vital part in the gradual normalizing of ties that Obama and Cuban President Raul Castro began in December 2014.  The first shipment of 40 tonnes of the 'marabu'  vegetable charcoal for burning created from a local hardwood tree originating in Africa, is due for delivery on January 18,  Granma said.
The Republican-controlled US Congress is reluctant to lift the full embargo against Cuba but outgoing President Obama, who transfers office to Donald Trump on January 20, managed to ease the trade restrictions to allow certain products from private cooperative Cuban farms to be exported.
After signing the deal in Havana, Scott Gilbert, president of Coabana Trading said "This is a wide-reaching agreement for relations between the two countries."
The charcoal will then be sold online and to restaurants under the brand name Fogo, Gilbert added.
Granma reports that, "It represents another plank in the bridge between the United States and Cuba." CubaExport already exports between 40,000 and 80,000 tonnes of marabu charcoal per year, mostly to Europe.  CubaExport hopes the deal will expand to include coffee and honey exports.