---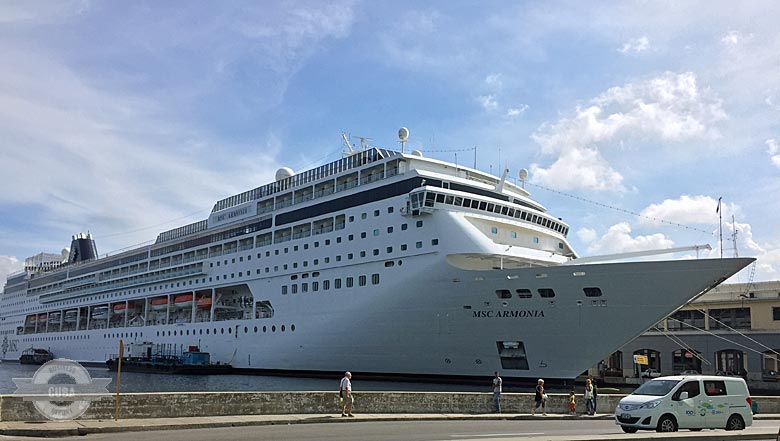 "Cuba could be the next great cruise vacation destination," the British newspaper The Telegraph reported a few days ago, stating Cuba cruise vacations are still blocked by U.S. government sanctions. Cruise fans are not impressed.
The Telegraph article also mentioned that five years ago, former president Barack Obama opened up the possibility for travel for Americans citizens to Cuba. Cruise line companies such as Royal Caribbean International, Norwegian Cruise Line, and Carnival Cruise Line added Cuba to their itineraries to the delight of cruise holiday enthusiasts everywhere. In 2018, 900,000 tourists arrived by cruise ships. Cruise companies called Cuba "a rising star" among the Caribbean ports of call.
Prior to that time period, the newspaper said that cruises to Cuba were restricted to non-American companies such as Fred Olsen Cruise Lines, Thomson (now Marella) Cruises and the smaller operators such as the tall ship line, Star Clippers.
The U.S. sanctions against Cuba began when former President Kennedy restricted travel between the two countries 60 years ago.
However, the election of the now former president Donald Trump led to increased sanctions against Cuba with the enactment of over 240 measures. These punitive actions continued to take place even during the global COVID-19 pandemic. Despite the new U.S. administration in power those policies have remained in place and continue to block cruise companies from docking at Cuban ports.
Cruise companies are eager to return to the days of offering cruises to Cuba. There is, and will be, strong demand in the marketplace. The Telegraph states that the presidents of Norwegian Cruise Line, NCL Holdings, Virgin Voyages and Carnival Corporation are eager to reestablish cruises to Cuba.
A cruise fan, a non-US citizen we spoke with, told me she and her husband were planning to take a cruise to Cuba before the pandemic. She was extremely disappointed to find out she couldn't because of the U.S. Embargo. "That's nothing to do with us!" she stated emphatically.
0 comments