---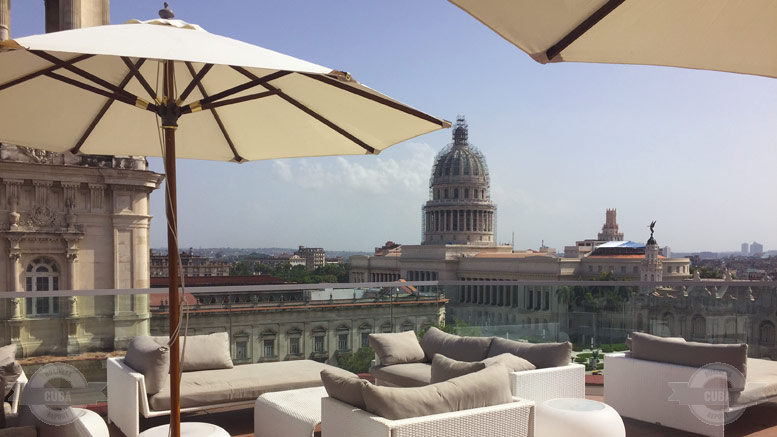 Big travel news for American tourists longing to travel to Cuba but confused by the U.S. government's earlier travel warnings. The good news of the day is the U.S. State Department has reduced the Cuba travel warning from a Level 3 ("Reconsider Travel") to Level 2 ("Exercise Increased Caution"). So, it's back to Cuba for the American tourists.
The U.S. State Department had imposed travel warnings against Cuba travel basing those warnings on the so-called "sonic attack" story. The 'sonic attack" story began to lose traction when Cuban scientists and health experts identified the possible cause of the symptoms exhibited by the diplomats as a pack of irritating cicadas making a lot of noise at night around the embassy in Miramar. The story further slipped when the same thing started happening to the diplomats in China. There were no Cubans to blame this time.
While the U.S. government was trying to stop American people from visiting Cuba and hampering travel plans with "you can't stay here, you can't stay there" and "don't drink that rum or Tukola," the rest of the world was reveling on Cuban beaches and in the cities, staying in any hotel they pleased and just plain have a good old time.
Then Spain's International Tourism Trade Fair (FITUR) 2018 had to go and award the Island nation the FITUR 2018 award for excellence in tourism safety. It was becoming more and more difficult for the State Department to maintain the myth that Cuba was not a safe travel destination.
It was also hard not to notice the massive number of tourists from other nations – some 4 million of them – flocked to Cuba in droves and returned without any dizziness or other neurological symptoms.
The story continued to slide when an FBI investigation found no evidence that sonic weapons were ever involved and physicists doubted that such weapons were even possible.
The sonic attack myth was finally put to bed when the story broke a few days ago by leading neurologists judging that the testing done on the diplomatic "victims" of a supposed 'acoustic attack' – was deeply flawed. Cognitive test results had been "misinterpreted" and common functional neurological disorders were overlooked by the medical teams doing the work.
Yes, indeed, Cuba is safe for everyone.
Collin Laverty, president at Cuba Educational Travel released the following statement on the State Department's news:
"It is a breath of fresh air in a highly politicized process of confusion, anxiety and speculation which led to an excessive measure by the State Department, given that the initial decision to increase the Cuba travel warning was politically motivated, the United States government is righting its wrong by assessing that Americans need not reconsider travel to Cuba in order to stay safe," he said.

"Cuba continues to be one of the safest countries in the world to visit and hundreds of thousands of Americans – and millions of global travelers – enjoy all that it has to offer each year with no health or security risks to note," said Laverty.

"Foreign service officers in Washington and diplomats on the ground in Havana favor increased travel to support the Cuban people and this is a step in the right direction," said Laverty.

"I look forward to President Trump and Secretary Pompeo addressing Cuba in a smart and respectful manner and opening up travel and trade further," he added.
It appears everybody's waiting.
0 comments