---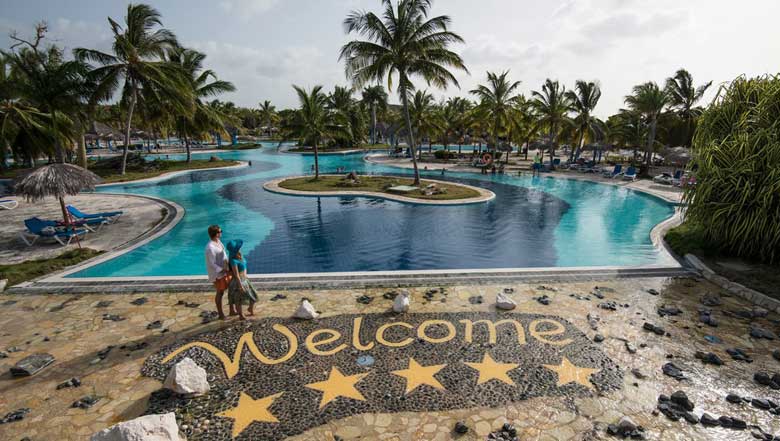 The Ministry of Tourism (MINTUR) announced that the Varadero resort destination is preparing to open for international tourists on October 15. Resorts in Holguin, on Cuba's east coast, will open its hotels again on November 3.
According to MINTUR, the first stage will open some four and five-star hotels, maritime excursions at the Chapelin and Gaviota marinas, and the dolphinarium for tourists. It is a partial opening in which clients will be able to enjoy accommodation in select hotels in an approved zone. Cubans will not have access to these areas to prevent possible COVID-19 transmission.
To prevent the possible spread of COVID-19, all services must be paid by credit cards to avoid the handling of cash and possible transmission.
A medical team will be on staff at all hotels and will be able to carry out health checks of guests.
The Juan Gualberto Gómez airport in Varadero has been set up to resume services with international health protocols in place. PCR tests, luggage disinfection, social distancing, and sanitization protocols are in place on arrival at the airport terminals. Passengers must also present a sworn statement previously submitted to the airlines.
According to the Cuban Aviation Corporation S.A. (CACSA), all major Canadian tour operators have now included Cuba in their fall and winter destinations.
Canadian airline OWG also announced it will start up flights to Cuba this November, offering flights from Montreal and Toronto to Jardines del Rey, Cayo Santa Maria (route Santa Clara) and Holguin.
Canadian tourists began flying to destinations to the Cayos on September 4, the official restart date of tourism to the Island.
Two of the major airlines in Canada are currently offering all-inclusive vacation packages to Varadero. At the time of writing, Air Canada Vacations offers one-week getaways from November 1 priced at $629 – $1,999 based on double occupancy.
Air Transat is selling one week all-inclusive vacation packages from December 14 from $719 to $839.
Air Transat will offer all-inclusive vacations to Holguin beginning November 3 priced from $638 to $1,309 for one week stays.
Tourism, a major industry sector for Cuba, is slowly reopening operations in select resort areas under its three-phase plan. All newly established health protocols in place are formulated for the new conditions of travel in a COVID world. The Island has successfully managed the pandemic as demonstrated by its low infection and low mortality numbers.
0 comments