---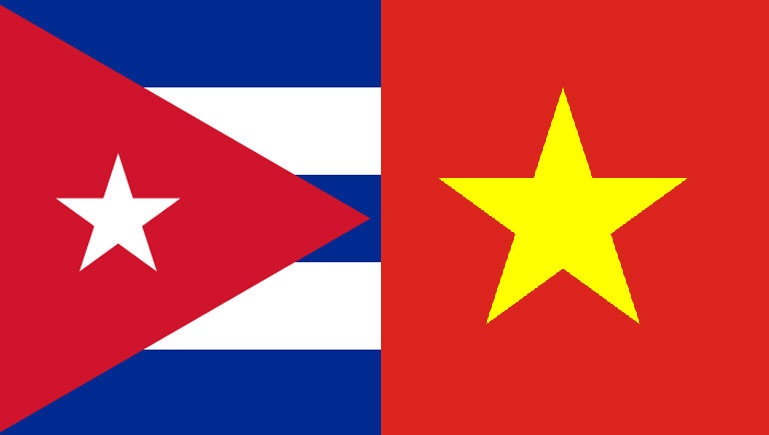 Government officials and corporations from Vietnam and Cuba met in Hanoi on Tuesday to explore new trade and investment opportunities at the Investment and Trade Promotion Centre (ITPC) Conference. A Cuban business delegation led by the Cuban Chamber of Commerce General Secretary, Omar de Jesus Fernandez Menendez, attended the conference.
Vietnam is Cuba's second largest trade partner in Asia after China. In 2018, bilateral trade stood at $336 million and is predicted to reach $500 million in the near future. The two countries signed a trade agreement last year.
Some of Vietnam's largest companies are already active in the construction, tourism and renewable energy sectors in Cuba, including the Thai Binh, Viglacera,S.A, Hanel and Thin Thanh companies.
Government officials and business held the trade and investment conference as a lead up to the upcoming Vietnam International Trade Fair.
Cuba and Vietnam both say that bilateral ties between the two nations demonstrate immense potential. Cooperation in the health, biotechnology, sports, tourism, culture, agrifood, agriculture, construction, information technology, communications and industry sectors are in existence and can be further developed to the benefit of both.
Cuba is currently undergoing economic reform with more open policies. The nation is striving to increase trade and exports of goods and services in the food, hi-tech agriculture, rum, cigars and Dublin medical services sectors. The Caribbean Island is looking to Vietnam to increase exports for consumer goods, garments and textiles.
The Conference acknowledge the fact that there are problems. "There are some struggles, like geographical distance, the American blockade, the lack of knowledge between us, but our presence here and your attention is the most important way to start fostering the business relationship and overcome hardships."
However, Phạm Thiết Hòa, Director of the ITPC acknowledged the relationship between Việt Nam and Cuba is growing nicely. Last year a visit by senior officials, headed by People's Committee chairman Nguyễn Thành Phong, emphasized the growing economic and trade links.
Likewise, Cuba's President Miguel Diaz-Canel visited Hanoi in March and November of 2018.
Cuban and Vietnamese business persons also had an opportunity to network at an exhibition at the Conference and promote their businesses and products.
0 comments