---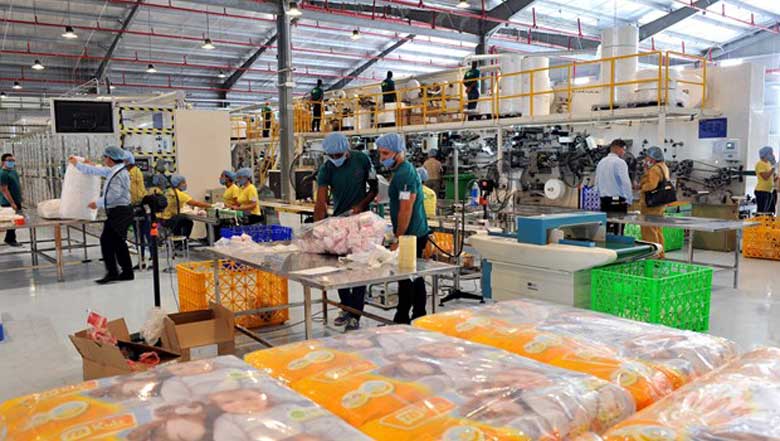 Vietnamese company Thai Binh Investment and Trading Corporation (Thai Binh), based in the Mariel Special Development Zone (ZEDM), began manufacturing wet wipes, a high-demand product for the Cuban market. Distribution is expected to start up next week.
Vi Nguyen Phuong, General Director of Thai Binh Global, told the press that they will sell it in Cuban pesos and freely convertible currency (MLC) through its three primary clients: Cimex Corporation, Tiendas Caribe and Empresa Comercial Caracol. The products will also be available for purchase online.
He said that the new product comprises two production lines for the brand TB Care. One contains alcohol for hand and surface disinfection, and the other, jasmine, a natural disinfectant.
Thai Binh Global will also manufacture the TB Kids brand, wet wipes with aloe vera and baby powder fragrance aimed at the market for children.
Frank David Silvera Mesa, technical chief, told the Cuban News Agency there will be a 12-hour shift with seven employees.
Thai Binh Global expects to open a new line of diapers and daily protectors this year and plans to expand infrastructure with the construction of another warehouse.
The Vietnamese company will supply the Cuban market with its sanitary products and is taking the first steps to export to the Caribbean region.
Thai Binh was the first Vietnamese company to establish itself at the Mariel ZEDM, a sign of the deepening commercial links between Vietnam and Cuba.
Currently, the rate of production is 65 packs of wipes per minute. The factory is expanding the manufacturing of daily protectors and disposable diapers, a little more than a year and a half after opening.
Thai Binh Global imports most of the raw materials but is seeking links with Cuban state-owned companies. At present, TecnoAzúcar supplies the alcohol for the company products.
Related News:
Information source: CubaDebate
0 comments