---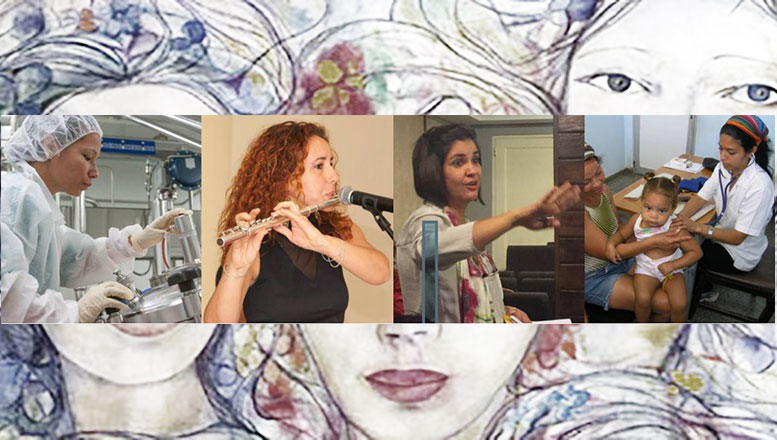 MEDICC's latest educational trip to Cuba takes place this June and will focus on the theme of "Women, Leadership and Health Equity in Cuba."
This is an excellent opportunity for professional women to engage with Cuban women and their associates in a variety of fields such as health, medicine and biotech, the arts, law, parliament, social, environmental sciences, the cooperative movement, and NGOs. Participants will have the chance to connect and compare perspectives and challenges. It will be of specific interest for those interested in gender equity issues.
This trip to Cuba has been organized by the Marazul Travel Agency in the U.S. and the AMISTUR travel agency in Cuba. The event will take place from June 2 to June 8 in conjunction with the city's 500th anniversary. Participants will be accommodated at the 5-star Hotel Meliá Habana. A day trip to the rural province of Artemisa, west of Havana, is included.
"Women, Leadership and Health Equity in Cuba" is a legal opportunity for Americans under the Department of the Treasury's Office of Foreign Assets Control (OFAC) regulation 515.565(b), people-to-people educational travel. It is fully sponsored and organized by MEDICC.
Included in the agenda are a variety of discussions with Cuban women about their lives, their work and evolving roles in contemporary Cuba. It will also present the opportunity to meet activists working for a gender-inclusive society. Trip guests will visit the biotech center where Cuba's lung cancer vaccine was developed and a dance studio, an example of entrepreneurial partnerships in the country. Participants will also meet with a professor from Havana's National School of Public Health.
Participants will also get the chance to learn about Cuba's national sex education efforts, its leaders and challenges, visit a women-led cooperative outside of Havana and observe public-private partnerships at order tramadol american express work in Old Havana. In the evenings, guests will be able to attend a variety of captivating evening performances given by female artists.
The educational visit to Cuba will be led by MEDICC's Representative, Kathleen G. Hower, Executive-in-Residence, Graduate School of Public & International Affairs, University of Pittsburgh. Kathleen is founder of Global Links, a pioneering organization recognized by PAHO for its contribution to health in the Americas. Kathleen has also received exemplary leadership awards from universities, NGO forums and international organizations.
Ms. Hower, as Director of Global Links, has been traveling to Cuba and overseeing the medical aid programs for 25 years. She said of her participation in this exciting educational trip to Cuba,
"I have always been inspired by the people I have met and their dedication to the health of their patients and the public health of not only Cuba but other countries in the region. With every trip, I learn more about the country, the culture, health innovations and the everyday lives of the people. With a focus on women and health equity, I think this trip provides a unique opportunity to share perspectives on working as professional women, the rewards and difficulties, overcoming obstacles, and what we all hope for the future. At a time when the U.S. is experiencing a resurgence in the women's rights movement, and the 'Me Too' and 'Time's Up' movement, it's an opportunity to understand how Cuba and its women have solved or are working on the same issues. I am sure that every person will come back with an appreciation of Cuba and a respect for their colleagues and an appreciation of the Cuban perspectives."
MEDICC was founded in 1997, after the American Association of World Health's report "Denial of Food & Medicine: The Impact of the U.S. Embargo on Health and Nutrition in Cuba" was published by the non-profit organization.
The MEDICC organization focuses on greater bilateral health cooperation by offering travel to Cuba for health professionals and their institutions. The journal also publishes peer-reviewed research and perspectives by Cuban and developing-country authors in the MEDICC Review. MEDICC is also actively involved in supporting students and graduates of Havana's Latin American School of Medicine (LATM).
Find out more and register for the MEDICC trip here.
0 comments